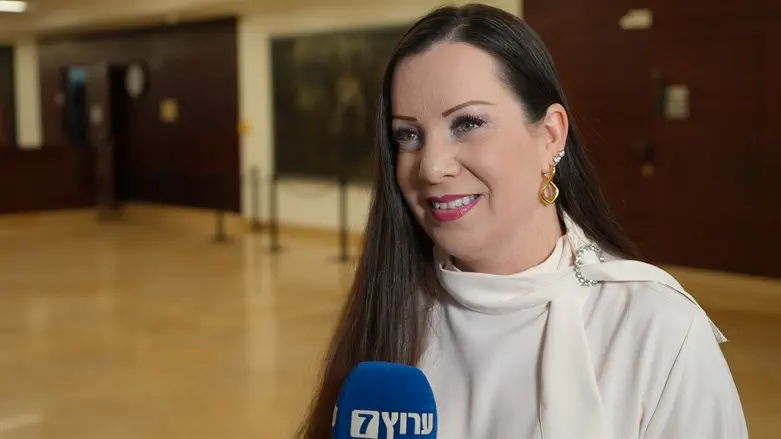 Tally Gotliv
Israel National News
MK Tally Gotliv (Likud) believes that the passage of the law reducing the reasonableness standard shows governance.
Speaking to Israel National News after the Knesset approved the legislation in its second and third readings, Gotliv said, "At first I was tense, but then it turned into excitement for the simple reason that today we enacted a law that was not important at all, but it was important to enact it. [Former Supreme Court President] Aharon Barak also thinks that the reasonableness standard has passed from the world. Why was it still important to enact it? Because it teaches about governance."
"I made sure to remind MKs and ministers of their duty. I had no doubt that there would be no understandings with the opposition, which is preoccupied with trying to get the right-wing government to collapse. I think that the right-wing voters gave real power to their elected officials, because with all due respect, this is not my private seat [in the Knesset]," she added.
On the coalition's desire to hold talks on continuing the reform measures after the summer break, Gotliv said, "Our door is always open. As an elected government with 64 seats, we went to the President's Residence for three months [in order to talk]. I am not a Yesh Atid member who tells you that not all of Israel are brothers. To me, all of Israel are brothers and all Israel are friends, and the rift in the people tears me apart. But it is the left who is leading the profane and thuggish conduct."
Hebrew video: