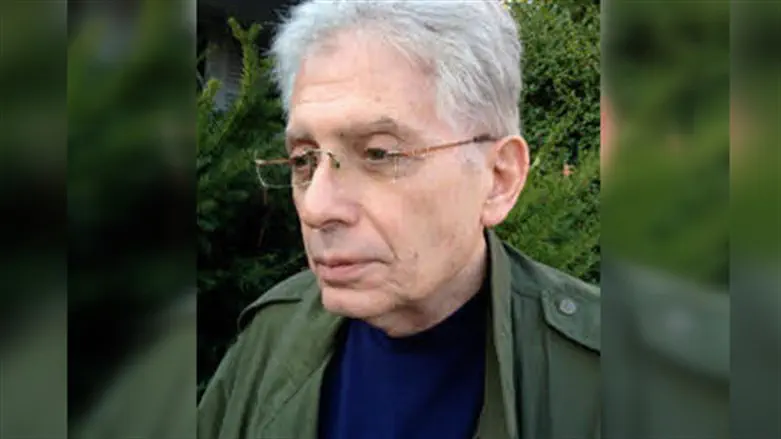 Jack Engelhard
Courtesy
She meant it satirically, of course, as a means to demonstrate how stupid people will believe anything.
But it came across as if she was speaking for herself.
Such as…" Nobody died in the Holocaust. It never happened." Then this, "A million Jews should die."
Those words directly from the mouth of Jewish comedian Roseanne Barr, known for the sitcom "Roseanne" and her capacity to ignite outrage.
Roseanne at the Western Wall
Esti Dezidov / TPS
Ignite, she did. That message sparked condemnation up and down social media. YouTube has cancelled her. The ADL's Jonathan Greenblatt has denounced her, which is an opportunistic departure from his usual business of decrying social injustice against, primarily, African Americans, and Jews, secondarily.
On the other hand, commentator Candace Owen expresses amazement that it has come to this. What's the matter with you people, she says.
This was sarcasm, she says. Have we lost our grip?
I agree. We have lost our grip. Cancel Culture is ruining us all. Comedians need freedom even to offend.
I come from the school of Lenny Bruce, and I will be first in line to defend artistic freedom.
But…the Holocaust crosses the line. The Holocaust is the third rail, and must never be touched, and must never be mentioned except in the most hallowed terms.
May there be no hope for deniers, even those who don't really mean it, except as a "joke."
A curse awaits those who tamper, or lessen, or belittle, or trivialize the most harrowing crime in the history of the world.
Think Leviticus, and there find the incident of Aaron's two sons, Nadab and Abihu, who were destroyed when they offered "strange fire" for a sacrifice.
Taunting the Holocaust is Strange Fire.
Aaron's sons, the Sages say, paid the price for displaying arrogance and disrespect.
So too Roseanne and the rest of them who play the Holocaust. Do so at your regret and peril.
Entertainers like Roseanne ought to know the wisdom of silence.
What to do with her comment, "A million Jews should die?"
For that, I say, yes, cancel her. Get her out of my sight.
That is satire too far. This is poison let loose in the cultural atmosphere.
What demon possessed her?
Onto a generation as un-hip as it is today, such words can be taken literally, and even lead to action.
Roseanne Barr is double guilty for putting people like me on the spot…people whose trade is free speech.
Alas, we are forced to say, there are exceptions, namely, the Holocaust.
New York-based bestselling American novelist Jack Engelhard writes regularly for Arutz Sheva.
He wrote the worldwide book-to-movie bestseller "Indecent Proposal." A free sample chapter of his gambling thriller, "Compulsive," is available on his website. Contemporaries have hailed him "The last Hemingway, a writer without peer, and the conscience of us all." Contact. Website here
Engelhard books
J.Engelhard
NOW AVAILABLE: The collection of Jack Engelhard's op-eds, Writings, here