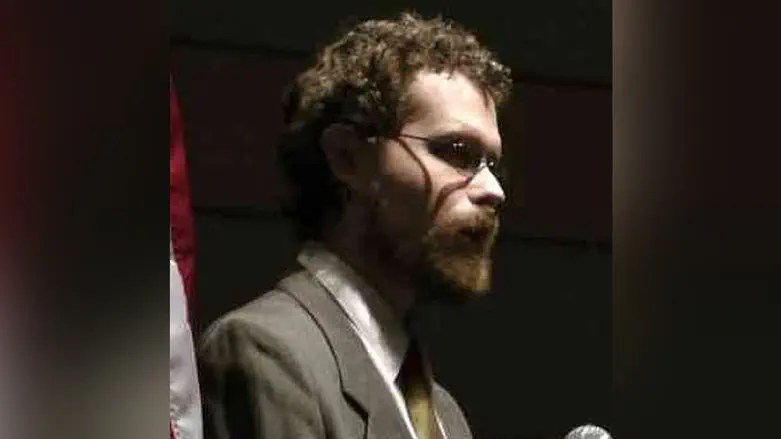 Daniel Greenfield
Courtesy
In
'Obama's True Legacy: How He Transformed America',
a book edited by Jamie Glazov and containing vital essays by different conservative thinkers, I went back in time to Obama's
2004
DNC speech in which he celebrated that, "there's not a black America and white America and Latino America and Asian America; there's the United States of America." And then I contrasted those inspiring words with the ugly politics of racial division that he used to tear apart the nation.
Obama recently revisited those words on a CNN podcast with former consigliere David Axelrod. "I think may be the best speech you ever gave," Axelrod told his old boss, quoting those lines. "I believe in these lines. You believe in these lines, but they feel almost sepia colored now because of what we've seen since. And the question is, what happened?"

Barack Obama dismisses "a bunch of post-racial fantasies" and then states that "those lines are aspirational and always have been". To paraphrase Axelrod, of a lot of lies that Obama told, this may be the worst of them. The DNC lines were in the present tense and addressed to the moment. Obama began by claiming that "there are those who are preparing to divide us" and declared, "I say to them tonight, there's not a liberal America and a conservative America – there's the United States of America. There's not a black America and white America and Latino America and Asian America; there's the United States of America."

Then he contended that pundits like "to slice-and-dice our country into Red States and Blue States… but I've got news for them, too… we are one people, all of us pledging allegiance to the stars and stripes, all of us defending the United States of America."

None of this is aspirational. It claimed to be a present day description of the country and its current issues, right down to there "are patriots who opposed the war in Iraq and patriots who supported it." Any notion that it was some future aspiration could only exist as a secret equivocation living in one of the many chambers of Obama's mental double life.

That Obama lies with shameless facility about things that are easy to check and that, unlike his successor, he doesn't have the excuse of dementia or stuttering, isn't new. And yet this particular big lie is important because it's at the root of the damage that he inflicted on us.

Obama was telling the country that he did not believe it was racist. His agenda is now just the opposite. On the Axelrod podcast, he lashed out at Senator Tim Scott for using that message.

"I listened to Tim Scott, who's running for president, and half of it sounds a lot like us. Half of it sounds a lot like what you were talking about in the speech in 2004 and in all of our speeches from that point on, which was, I am living proof that we are making progress as a country. I wouldn't be here but for that progress," Axelrod told Obama.

"I haven't spent a lot of time studying Tim Scott speeches," Obama sneered, in his trademark petty way. " I think there is a long history of African-American or other minority candidates within the Republican Party who will validate America and say, everything's great, and we can all make it."

Obama attacks Scott for being willing to "validate America". What was Obama doing then if he wasn't validating America? The obvious answer is that he was invalidating America. And that may be the best possible description of Obama's cultural and ideological legacy. After emerging as a trojan horse promising to validate America, he spent his career destroying its validity.

"Those quotes you made about, you know, from my speech in 2004 about there's a United States of America, that has to be undergirded with an honest accounting of our past and our present," Obama complained.
Barack Obama has never even made an honest accounting of his own past, let alone his presidency, yet he keeps demanding that Americans account for things.

Barack Obama, the millionaire son of wealthy parents, invokes the myth that black people suffer "crippling generational poverty that is a consequence of hundreds of years of racism in the society". In fact, generational poverty is a choice in each generation. Black children are three to five times more likely to be poor when they're being raised by a single parent. The household wealth of a two parent black family is more than three times that of a single black family.

Obama knows this. Much like his DNC speech, he used to say these things.

"If we are honest with ourselves, we'll admit that what too many fathers also are is missing — missing from too many lives and too many homes. They have abandoned their responsibilities, acting like boys instead of men," he told a black church in Chicago in 2008.

"You and I know how true this is in the African-American community. We know that more than half of all black children live in single-parent households, a number that has doubled — doubled — since we were children. We know the statistics — that children who grow up without a father are five times more likely to live in poverty and commit crime; nine times more likely to drop out of schools and 20 times more likely to end up in prison. They are more likely to have behavioral problems, or run away from home or become teenage parents themselves."

Then he continued by dismissing all the excuses that he now invokes, "yes, we need more money for our schools, and more outstanding teachers in the classroom, and more after-school programs for our children. Yes, we need more jobs and more job training and more opportunity in our communities. But we also need families to raise our children. We need fathers to realize that responsibility does not end at conception. We need them to realize that what makes you a man is not the ability to have a child — it's the courage to raise one."

Government and the welfare state were not going to fix the black community, fathers were.

There are some political hacks and leftist ideologues who don't know what the truth is. They sincerely repeat lies because they don't know any better and can't think their way past them.

The infuriating thing about Obama was that he told the truth when it was politically convenient. And then, having won over white liberals and moderates, he pivoted to weaponizing race to divide Americans by treating black people like the perpetual victims of a racist country.

In 2023, Obama absurdly insists that black people can't get jobs or buy houses, and that they're still suffering from living in a perpetually racist country. Minority Republicans who want to offer a message of hope are dismissed for not "addressing some of the deep inequality that still exists in our society that tracks race and is a consequence of our racial history."

Barack claims that there's discrimination when it comes "to buying a house". Which real estate agent, the one selling him his $8 million D.C. mansion or his $11 million Martha's Vineyard mansion, objected to a half-black man buying the homes? The only people who protested Obama buying property in their neighborhood were Chicago black residents pushing back against his grandiose Obama Foundation construction project wrecking the area.

Nearly two decades after his famous 2004 post-racial DNC speech, Obama is even more of a racist hack addicted to the politics of racial division. He laughs at minority Republicans giving speeches that say, "look at me. I'm a Asian Indian-American woman. And my family came here and we worked hard. Clarence Thomas has probably gave the same speech at some point, I guarantee in some commencement, as did Alan Keyes, the first guy that I ran against."

Scott replied to Obama by asserting, "let us not forget we are a land of opportunity, not a land of oppression. Democrats deny our progress to protect their power. The Left wants you to believe faith in America is a fraud and progress in our nation is a myth." In this, he's correct.

The power of the Democrats in general and Obama in particular is intimately tied up with invalidating America. As a post-racial president, Obama knew that his power would be limited, but as a crusader against a racist country, he would have the moral, if not the legal, authority to destroy all the infrastructure of an imaginary systemic racism and usher in a new world.

Obama sneers at minority Republicans for refusing to embrace unlimited power. The race card is unlimited and he has kindly lent it out even to old white guys like Joe Biden.

In 'Obama's True Legacy: How He Transformed America', I wrote that, "Barack Obama was, first and foremost, a community organizer. It was central to how he thought and acted. America was just a larger community to organize through the familiar tactics of division. As a candidate, Obama had preached healing and unity, but as a national leader, his overriding agenda was to convince some that they were the oppressed and others, oppressors."

"What happened?" Axelrod asked Obama. What happened is that Obama didn't want to unite us, he wanted to rule over us.

Obama started out claiming that, "there's not a black America and white America". And that's true, there wasn't until he brought them into being, dividing us in order to conquer us.
Daniel Greenfield is a Shillman Journalism Fellow at the David Horowitz Freedom Center. This article previously appeared at the Center's Front Page Magazine.