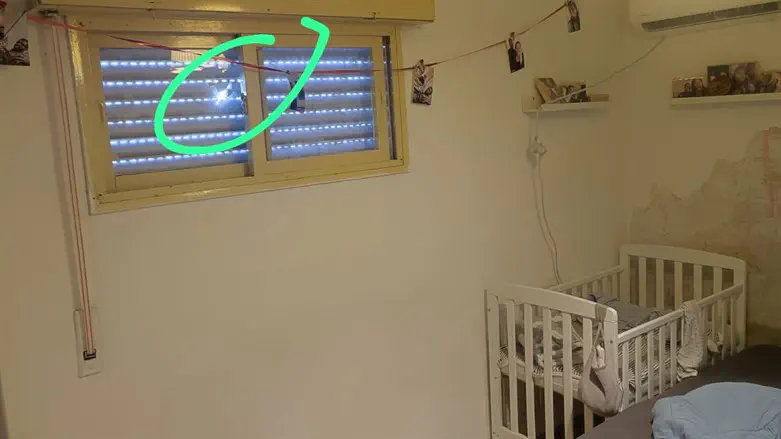 Shooting in Lod
Yisrael Baharav
Twelve bullets were fired on Friday at the home of a Jewish family in the mixed Jewish-Araab city of Lod in central Israel.
Miraculously, none of the family members were injured.
On Saturday, Israel Police arrested two people suspected of involvement in the shooting.
National Security Minister Itamar Ben Gvir (Otzma Yehudit) responded: "The arrest of the pair of suspects who fired at a family home on Friday in Lod is important, and I praise it. The police must investigate and bring the suspects to justice. It is unthinkable that people fire at a family home while a baby sleeps there. Miraculously, no one was injured. We must bring the suspects to justice."
He added, "The reform that I am leading in the police department, by means of absorbing thousands of new police officers and raising salaries, will bring an end to the festival. Take a deep breath - and things will change, with G-d's help."
On Friday, journalist Ofra Lax, who is a resident of Lod, tweeted, "Just now, a family in Lod, Jews who immigrated from Ethiopia, whose baby was sleeping in his room, received 12!!! bullets to the wall of their home. A bullet hit the window and entered the home. Miraculously the child was not injured. How many more miracles will happen here? We must immediately deal with the illegal weapons and the wild shooting. We want to live!"
Responding to Lax, Ben Gvir wrote, "Hi Ofra. Please send me the name of the resident and his phone number, so that I can pass it to the police to handle. At the same time, I hope that the massive additional budget which we brought will allow the police to enlist many officers within a short time, and to support Lod. There is also legislation which we are passing, and obviously my demand to bring Israel Security Agency (Shin Bet) into action - take a deep breath, and things will change, with G-d's help."