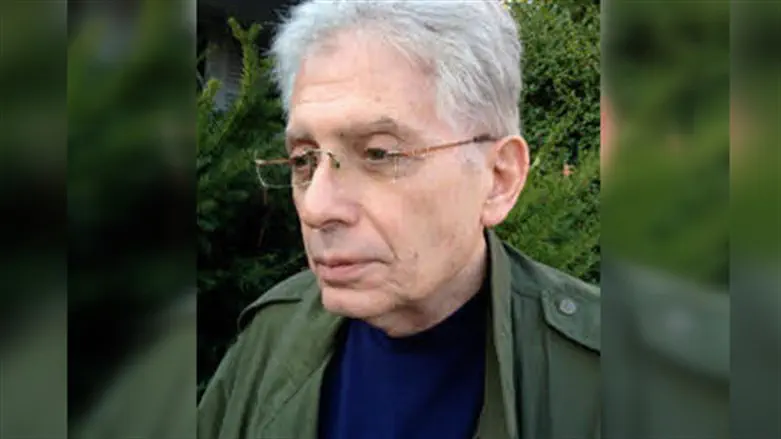 Jack Engelhard
Courtesy
Let me repeat the question: Baseball and transgender pride – Baseball?
Let the record show that in no way is this a screed against transgenders…if that's the life you choose, voluntarily.
The situation changes, however, when that choice is imposed upon others, children, for example.
It's happening here, and in Israel, too.
Most Americans, in fact, people everywhere, would put it like this – hands off our kids.
Talk like that, about sex, used to be reserved for later on, when the child was nearing adolescence, and that particular discussion, termed "the birds and the bees," was the business, in private, of parent to son or daughter, and no teacher, no school had a say in anything so delicate.
Now, it's all the rage.
Kids, some as young as two, three, four and five are being coerced, in school, into believing they were born wrong so, they can change genders.
Gender dysphoria may indeed be a proven medical condition. But that is not the point.
The question is how and why something so small has gotten so big. Transgenders represent not even one percent of the population.
Yet somehow, we are all compelled to salute their flag. After all, this is Trans Day, Trans Week, Trans Month, Trans Year.
This may be the moment to say…only God can make a woman.
Tell that to the rulers of Baseball, who have decided to join the maddening culture, rather than preserve the purity of the game.
We follow and attend the game to celebrate a homerun, not to celebrate trans pride, and yet that is what's been coming with the price of a ticket.
Archive: Baseball Pitcher
iStock
That does not make you transphobic.
The game is the thing, whether admiring Shohei Ohtani and Aaron Judge, or remembering Mickey Mantle and Sandy Koufax.
They were called "The Boys of Summer" when Roger Kahn immortalized the 1950s Brooklyn Dodgers.
Nostalgia is baseball.
Americana is baseball.
Ted Williams' poetic swing, Willie Mays' over-the-shoulder catch are part of our DNA.
On Jackie Robinson, Baseball was among the first to break the color barrier; yet also true that Koufax and Hank Greenberg suffered prolonged antisemitism on the field.
Culture historian Jacques Barzun put it like this: "To know America, you must know baseball."
There's good, and there's bad. The good is the game itself.
The bad is when rulers of the game, team after team, kowtow to gender ideology.
What's that got to do with balls and strikes?
NOW AVAILABLE: The collection of Jack Engelhard's op-eds, Writings, here
New York-based bestselling American novelist Jack Engelhard writes regularly for Arutz Sheva.
He wrote the worldwide book-to-movie bestseller "Indecent Proposal." A free sample chapter of his gambling thriller, "Compulsive," is available on his website. Contemporaries have hailed him "The last Hemingway, a writer without peer, and the conscience of us all." Contact. Website here
Engelhard books
J.Engelhard