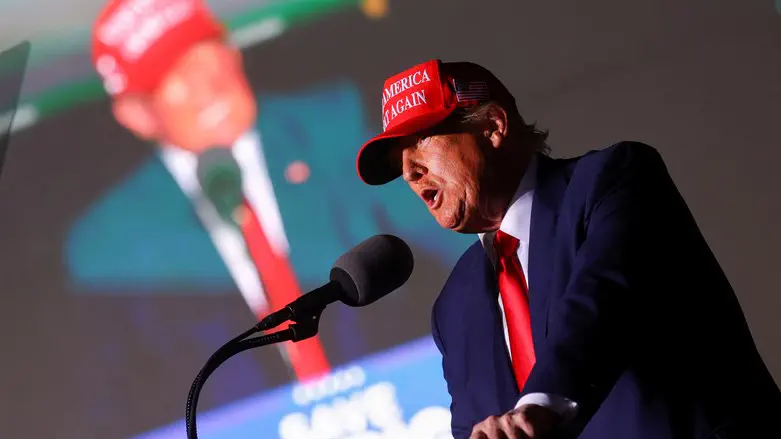 Donald Trump
REUTERS
Former US President Donald Trump denounced the emerging indictments against him in a speech in Georgia, calling the indictment against him "ridiculous and baseless."
"We stand together against the globalists, the Marxists, the fake Republicans, the communists, the environmentalist fanatics, the open border fanatics, the far-left Democrats, and the unbridled partisan prosecutors," Trump said.
"Biden is trying to eliminate his main political opponent, who leads him in the polls like they did in Stalinist Russia or Communist China, there is no difference," he claimed.
"On November 5, 2024, we will remove corrupt President Joe Biden from the White House and finish the work we started," said the former president.
The indictment spreads over 49 pages and indicates 37 counts of serious crimes against the former president in regards to his handling of classified documents, including 31 charges for violating the US Espionage Act.
He is accused of, among other things, illegal possession of classified documents, hiding documents during a federal investigation, making false statements, and more.