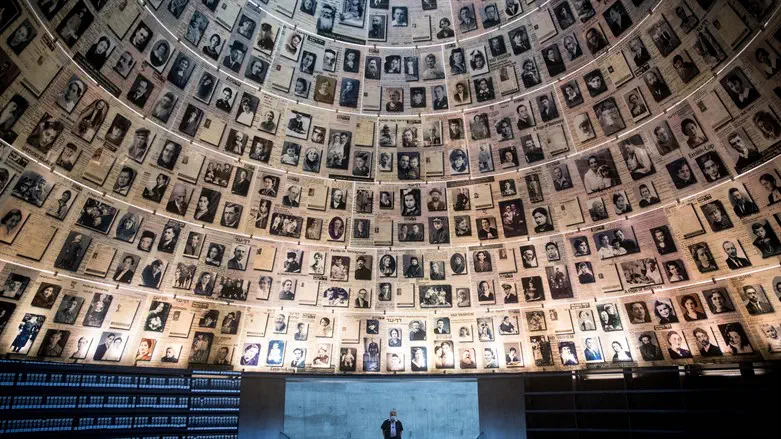 Inside the Yad Vashem Holocaust Museum
Flash 90
Ursula von der Leyen, president of the EU Commission, today announced that the EU would be co-financing a new section of the Yad Vashem Holocaust Museum detailing the life of European Jewry before the Holocaust.
"The history of the Jewish people is the history of Europe," she commented. "Nearly 10 million Jews lived in Europe a century ago, more than anywhere else in the world. Europe would not be the same today without Jewish contributions to culture, values, and science."
"The Nazis tried to wipe out all of that. They killed six million Jews - the greatest tragedy of human history and the greatest shame for Germany and Europe."
"Today, we must continue telling the story of the Holocaust, and we must remember the history of Jewish life in Europe. That is why we have decided to co-finance a new section at the World Holocaust Remembrance Center, Yad Vashem, on Jewish life in Europe before the Shoah."
"The importance of our Jewish roots is too often forgotten, downplayed, or even intentionally erased. It is time to show that Jewish culture is indeed European culture. This was true 100 years ago, and it's still true today."
"Europe must value its own Jewishness, so that European Jewish life can thrive again."