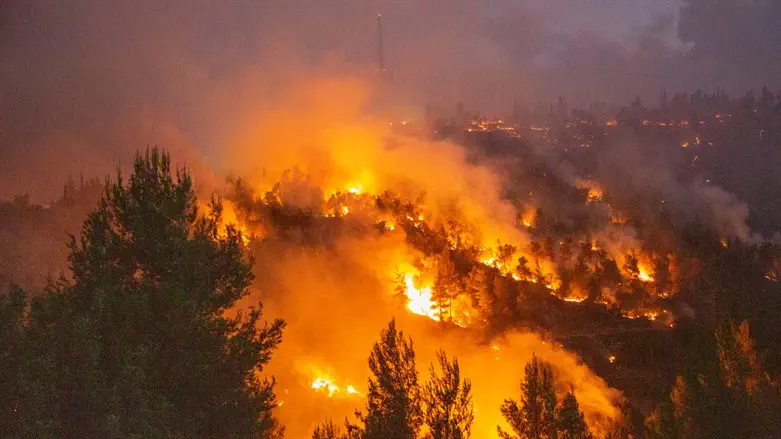 Fire near Jerusalem (illustrative)
Avner Meidad/TPS
A fire was reported Thursday night, blazing between the At-Tur neighborhood and Emek Tzurim in Jerusalem.
According to Kikar Hashabbat, police officers from the Jerusalem District's Shalem Station were called to the scene, and parallel to this, observers at the district control center identified and followed the suspects who a short while earlier had set a fire in the same area a short time before and escaped on scooters.
During searches directed by the observers, three suspects were located. One of them tried to escape the police officers, but was unsuccessful and arrested together with the others.
All three suspects are residents of Jerusalem's Arab neighborhoods, and are 14-15 years old.
The three have been taken for interrogation on suspicion of involvement in arson.