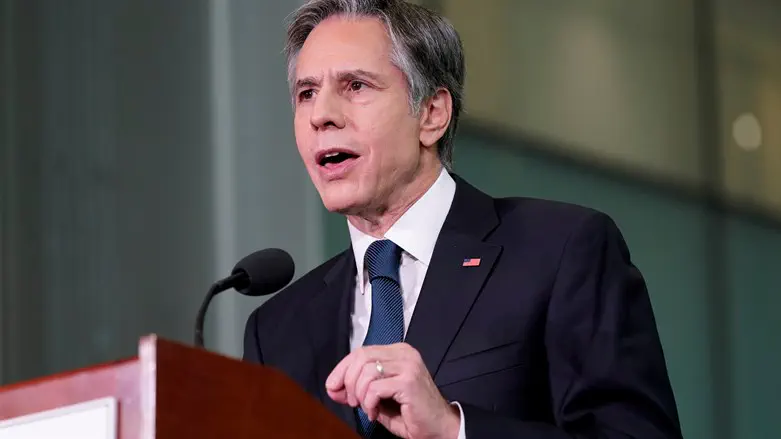 Antony Blinken
Reuters
US Secretary of State Antony Blinken planned to visit Israel next week, but this morning (Thursday) informed the Ministry of Foreign Affairs of the cancellation of his visit.
Channel 13 News reports that the visit was supposed to last only about 12 hours and the Americans did not need to give an official notice of cancellation because they did not publicize the visit.
Israel National News has learned that contrary to various claims that the cancellation is due to the tensions between Israel and the US, the message conveyed to Israel was that the visit was canceled due to technical circumstances and tight schedules - and because the visit was supposed to be very short anyway and include only a few meetings.
At the same time, the fear of an American attempt to reach an interim agreement with the Iranians is growing in Israel. A senior political official said: "The Americans have a desire to calm the Iranian issue ahead of the elections, put it on the shelf and forget about it. They have come to the conclusion that they have no way to stop Iran in a non-military way, and they do not want to make moves that will lead to a military confrontation, certainly during an election period."