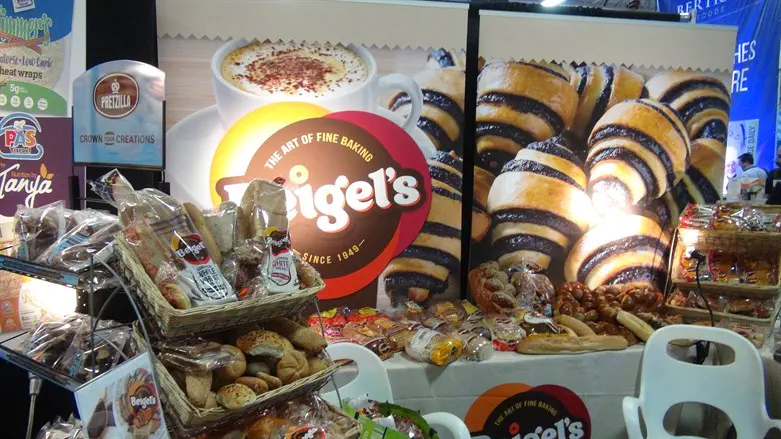 Kosherfest display
Hezki Baruch
More than thirty-three years after its initial launch, the Kosherfest kosher food exhibition has been permanently cancelled.
In a statement released by the organizers of the longstanding kosher exhibition held for decades in New Jersey, the festival organizers explained the reasons for the cancellation of the kosher food industry trade fair.
"After extensive discussions with our consultant, bellwether exhibitors and very thorough analysis, we have made the difficult decision to discontinue Kosherfest. Due to today's changing supermarket category manager buying responsibilities and the elimination of the kosher buyer in many major supermarket chains, exhibitors feel Kosherfest has run its course and there is no longer significant ROI to justify exhibiting at the show."
"Within supermarket chains, the kosher food category increasingly falls under the grocery buyer's responsibility. As this buyer is responsible for sourcing and purchasing a wide array of products, they are more likely to attend food events displaying items not just exclusive to kosher. A certified kosher only food show such as Kosher fest is too niche for their attendance."
In recent years, the Kosherfest exhibition has become popular among many non-Jewish consumers who sought to purchase kosher food.
Numerous food manufacturers recognized the potential and began offering a variety of kosher products, including organic food and vegan options.
Another kosher food exhibition called KosherPalooza will take place on June 28th in New Jersey, and the organizers hope that it will serve as a suitable replacement for the food festival that had been in existence for decades.