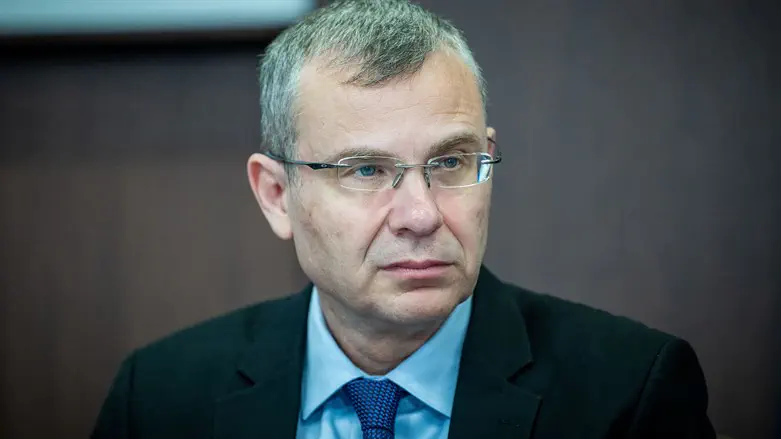 Yariv Levin
Yonatan Sindel/Flash90
Justice Minister Yariv Levin (Likud) has expressed his lack of faith in the process by which the Judicial Selection Committee chooses judges.
According to Israel Hayom, Levin recently told political sources that, "There will not be judicial appointments using the method of Ayelet Shaked. I do not believe in this approach for performing appointments. What is important to me is not this appointment or that one, but correcting the method from its foundations."
The site explained that Levin therefore will not agree to make "deals" for judicial appointments, in which the government and judges veto each others' picks, such that too-liberal judges will be vetoed by the coalition, while judges deemed too conservative would be vetoed by the judges on the Judicial Selection Committee.
Under the "deal" accepted until now, judges were appointed using a "one for one" method, with a conservative judge appointed for each liberal judge appointed. This was the method used by former Justice Minister Ayelet Shaked during her time in office.
Israel Hayom noted that Levin's statements may reflect that he is in no hurry to call a meeting of the Judicial Selection Committee and reach broad deals which are agreed upon. Instead, he is expected to work to try to appoint two new Supreme Court justices of his own choosing, following the expected retirement of Supreme Court Chief Justice Esther Hayut and Supreme Court justice Anat Baron this October. In order for such appointments to take place, however, Levin will need to reach agreements with Hayut.
Levin and Hayut have already made several appointments together, on a variety of positions in the judicial system, and they meet every week. However, there remains a question regarding whether Hayut will agree, before her retirement, to approve the appointment of two conservative justices, as Levin desires.