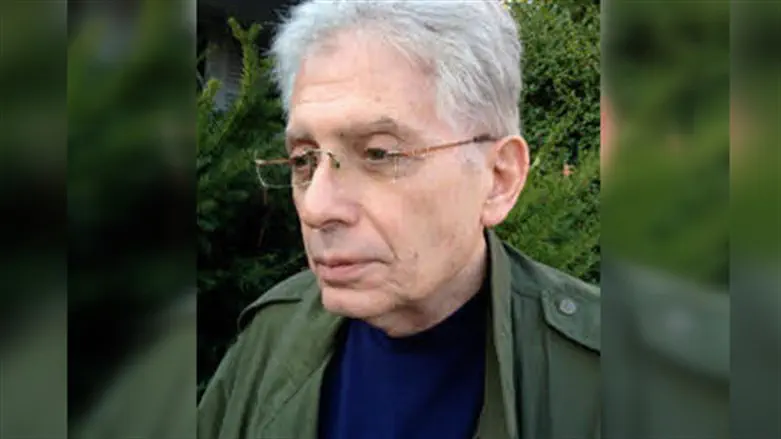 Jack Engelhard
Courtesy
Sometimes the best way is through a work of the imagination.
Mo, up at the convenience store, assures me, "We're not all like that, you know."
Yes, I know. I think I know. On a day like today, I'm not so sure.
Over at CUNY…City University of New York, law school, graduate Fatima Mousa Mohammed, stunk up the joint with a commencement address rife with (alleged) antisemitism.
It's the talk of the town.
Jewish groups are alarmed.
Antisemitism is up 35 percent.
Now this.
We need this?
She was chosen by her peers to give the speech. They cheered her even when she went vile on America as well.
So, I thought, this is what's coming. Law school, aye? These are tomorrow's lawyers, judges, prosecutors, lawmakers, justices, even presidents.
This is the world ahead. This?
Mo read my thoughts.
"I know you're worried," he said as I paid for my coffee, and the New York Post.
Whether intended or not, his wife once paid me a high compliment…your face is etched with the map of Israel.
Mo knows me as "a flaming Zionist."
We get along.
Mo is all right. We've been pals for a long time. His full name is Mohammed. We keep away from politics and religion.
He is not like that other Mohammed, over at CUNY.
He makes the Haj and at the same time has raised his sons and daughter to be respectful of Jews and the Jewish religion.
We will never agree on Israel. So we talk horses, and that is how we became friends. He has read my books. He likes them, even when the hero is a flaming Zionist.
On today's topic, CUNY's Mohammed, he says, "She does not speak for me and my family."
"You are aware," I say, "of the poison she spreads, as if we Jews don't have enough."
Mo answers with that quote of mine from King Solomon, "This too shall pass."
"Maybe in a hundred years," I say.
Mo agrees that, as my sister often says…these are demonic times.
"Read your own books," he tells me, as proof.
He brings out his Kindle and turns to my novel, Compulsive, about Gil Gilels, a heroic mystical gambler, deep in debt, trying to save himself and his aged parents.
They are stuck in a home for the aged that may well be demonic.
He throws the dice to get them out, on top of a deal he made, in desperation, to produce an antisemitic film …which he has no intention of starting or finishing.
Is there a way out…from any of this?
Mo hands me a selection from the book's chapter 34, which proclaims a world of today, and worse tomorrow, as expounded by Nursing Home Director Charles Kessinger, who says…
"In the real world, each man and woman is in it alone and should expect no favors.
"You children come in here and expect miracles. You send us your aged, people who can't fend for themselves, and you ask us, you expect us to provide them with the same world they left behind – and indeed that is precisely what we do, though not according to your lights. You expect us to baby them and to look after them with unconditional affection.
"But that is not how it works in the world they left behind …nor is it how it will work in the world that is still ahead.
"In that world, there will be no compassion, no love of the widow or the orphan or the stranger. Here we teach, we preach no favors asked, no favors given.
"Thus, we train our residents to stand on their own two feet in a world as it is, not as it should be."
After reading that, Mo says to me, "I know you were writing fiction. Or were you tuned into something dangerously close to fact?"
I had not foreseen CUNY specifically. I'm not that good.
NEW. Now available, Jack Engelhard's collection of op-eds, Writings. here
New York-based bestselling American novelist Jack Engelhard writes regularly for Arutz Sheva.
He wrote the worldwide book-to-movie bestseller "Indecent Proposal," the gambling thriller, "Compulsive," plus the authoritative newsroom epic, "The Bathsheba Deadline," followed by his coming-of-age classics, "The Girls of Cincinnati," and, the Holocaust-to-Montreal memoir, "Escape from Mount Moriah." For that and his 1960s epic "The Days of the Bitter End," contemporaries have hailed him "The last Hemingway, a writer without peer, and the conscience of us all." Contact: [email protected]