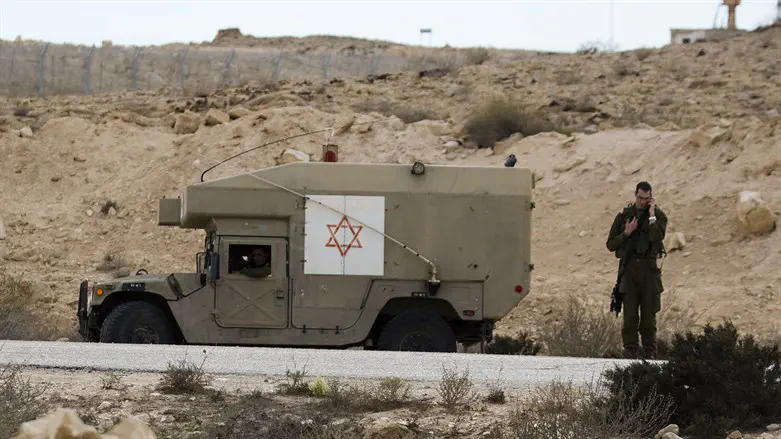 IDF ambulance
REUTERS
In a joint operation of the security forces in Nur Shams camp outside of Tulkarem in Samaria, two wanted suspects involved in terrorist activity were apprehended, a number of suspects were questioned and several buildings were searched in the area.
During the activity, massive fire was shot and Molotov cocktails were hurled at the forces, who responded with live fire.
An IDF soldier was moderately injured by shrapnel from an explosive device. The soldier was evacuated to a hospital to receive medical treatment. His family has been notified.
The forces also operated to remove a blockage in one of the buildings in order to allow the forces to safely exit the camp. Additionally, IDF soldiers used riot dispersal means toward riots of armed gunmen in the area.
The forces operated in the towns of Silwad and Abu Dis, and apprehended three additional wanted suspects.
The soldiers also surveyed the residence of one of the terrorists who carried out the shooting attack in the community of Hamra, in which three members of the Dee family were murdered.
The soldiers also surveyed the residence of the assailant who directed the shooting attack in which Staff Sergeant Ido Baruch was murdered.
The suspects were transferred to security forces for further questioning.