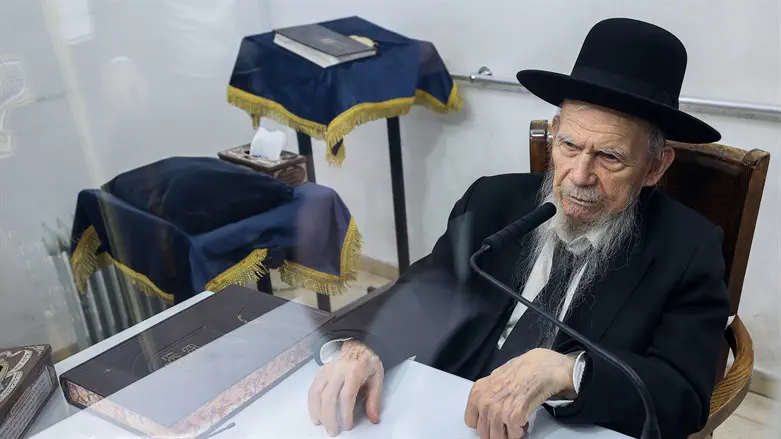 Rabbi Gershon Edelstein
Shlomi Cohen/Flash90
The leading rabbinic figure in the Lithuanian (non-Hasidic) haredi community in Israel passed away Tuesday, following a sudden deterioration in his condition.
Rabbi Gershon Edelstein, dean of the Ponevezh Yeshiva in Bnei Brak and the spiritual leader of the Degel HaTorah party, suffered a major deterioration Tuesday morning, and was listed in critical condition, relatives say, before passing away.
Following the death of Rabbi Chaim Kanievsky in March 2022, Rabbi Edelstein had been recognized as the leading rabbinic figure in the Lithuanian haredi community.
The 100-year-old Soviet-born rabbi had been hospitalized at Mayanei Hayeshua Medical Center in Bnei Brak since the Shavuot holiday last week, after he began suffering from shortness of breath.
The funeral procession is scheduled to depart from Ponovezh Yeshiva at 3:30 p.m.
Rabbi Edelstein will be laid to rest at the Ponovezh Yeshiva Cemetery.