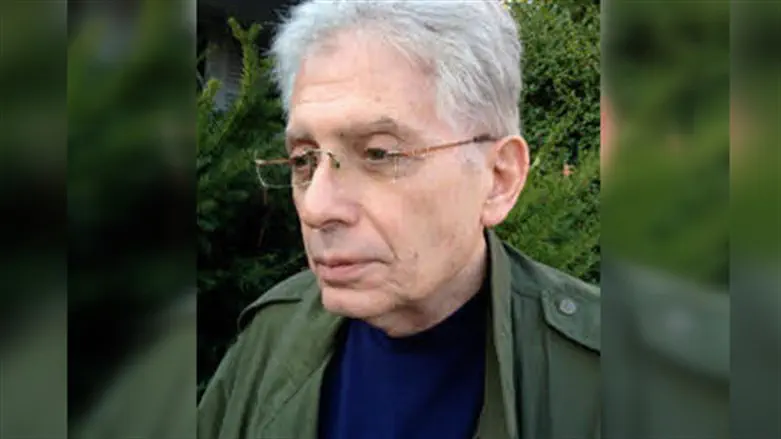 Jack Engelhard
Courtesy
TIME magazine names WNBA basketball player Brittney Griner among the 100 most influential people in the world.
Did she, in her spare time, between dribbling the ball, discover the cure for cancer?
Not exactly.
She serves as a "role model" they say. Tall, talented, successful, add to that black and self-proclaimed lesbian, and there it is, a slam dunk.
For the longest time, she turned her back to patriotism and the National Anthem, which made her the perfect woman for young girls to emulate.
For young impressionable girls in America today, there is, apparently, no one better to admire than Brittany Griner.
No wonder, then, that all the forces on land, air and sea were harnessed to spring her from Russian jails.
There she sat from Feb. 17, 2022, until Dec. 8, 2023, on a charge, by the Russians, of entering with illicit drugs. She pleaded guilty.
She was sentenced to nine years.
The Biden Admiration, together with the entire media, ran nonstop about the injustice of it all.
Biden assured America that everything was being done diplomatically, above and behind the scenes, to bring Griner home.
Demonstrations were held for the cause.
The media urged the Administration to do more.
Kamala Harris said she was on the case.
Then, someone, somewhere, remembered, that, oh by the way, long before Griner, there was Paul Whelan.
This former Marine had been held captive by the Russians since 2018 on surely the false charge of espionage. He was sentenced to 16 years.
Where was Biden on that case…and where were the headlines for Whelan?
The Biden Administration promised to get them both out.
Finally, something was done…for Griner.
After all the support, all the pressure, all the fury, on behalf of an LGBTQ athlete…it worked.
Griner was released in exchange for Viktor Bout, deemed a notorious arms dealer, and known as a "merchant of death."
Many consider him a threat to the security of the United States…and now he is back in Russia.
Griner arrived home to cheers and applause, and first to welcome her back was Kamala Harris.
Throughout the land, there was joy. Brittany Griner was back.
Marine Paul Whelan…oh him?
He is still in jail, somewhere in Russia.
There is nothing more about him from Biden or the media.
Brittany Griner is home, back on the basketball court, and that is all that counts…and now she does stand at attention for the National Anthem.
Meantime, a few months ago, in March, Evan Gershkovitch, a Jewish American reporter for The Wall Street Journal, was arrested on the usual false charge of espionage.
That made headlines for a day or two, and nothing much is being heard about this from Biden, or Kamala, or the media.
We hear that back at the WNBA, the crowd, small as it is, always cheers wildly when Brittany Griner gets the ball.
NEW. Now available, Jack Engelhard's collection of op-eds, Writings, here
New York-based bestselling American novelist Jack Engelhard writes regularly for Arutz Sheva.
He wrote the worldwide book-to-movie bestseller "Indecent Proposal," the gambling thriller, "Compulsive," plus the authoritative newsroom epic, "The Bathsheba Deadline," followed by his coming-of-age classics, "The Girls of Cincinnati," and, the Holocaust-to-Montreal memoir, "Escape from Mount Moriah." For that and his 1960s epic "The Days of the Bitter End," contemporaries have hailed him "The last Hemingway, a writer without peer, and the conscience of us all." Contact: [email protected]
Jack Engelhard banner
Courtesy