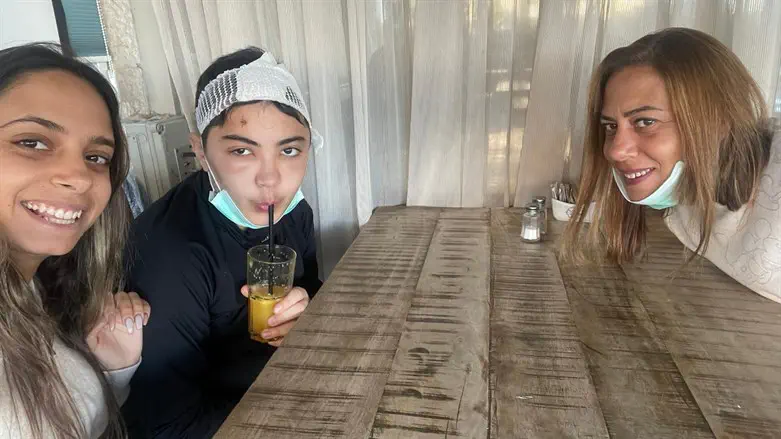 Vicky, the mother of Or
צילום: אביאור
In a race against time, Vicky, the mother of 15-year-old Or, shares their heartbreaking story as they navigate the overwhelming challenges of seeking life-saving treatment for Or's brain tumor.
With a diagnosis that left them with no options in Israel, they made the difficult decision to travel to Vienna, Austria, in hopes of targeting the tumor directly and securing Or's future.
However, their journey took an unexpected turn. Originally planned to stay in a hospital-owned apartment, circumstances beyond their control forced them to seek private accommodation. The mounting costs of the apartment, along with transportation expenses to and from the medical center, have placed an immense financial burden on the family. The daily expenses, averaging $500, threaten to halt Or's treatment and jeopardize his chances of survival.
Vicky, filled with desperation and a mother's love, turns to the community, sharing their plea for mercy and support. With limited resources and the fear of what the future holds, she implores compassionate hearts to extend a helping hand. Every contribution, no matter the size, will make an indelible impact on Or's journey to recovery.
As the battle against cancer rages on, Vicky's words serve as a reminder of the urgent need for financial assistance. Let us join together, rallying behind this courageous teenager and his family, ensuring that Or's treatment continues without interruption. Together, we can provide hope, strength, and a fighting chance for a young life in the face of adversity.
Donations towards Or's treatment are greatly appreciated and will go a long way in supporting his fight against cancer and tax-deductible under 501(c)(3) regulations.