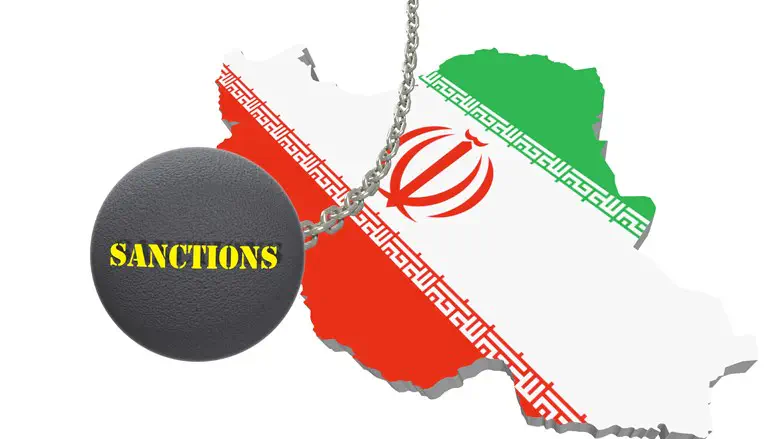 Iran sanctions
iStock
In a speech he delivered last Saturday, the deputy commander of the Iranian Revolutionary Guards and commander of operations, Lt. Gen. Abbas Nilpuroshan, said that Iran conducts the conflicts with Israel and the United States in a calculated manner and exacts "heavy prices" from them, as he put it. In addition, he described what Iran is calling 'the end of the American hegemony'.
"You can ask the Zionist regime how it received reactions to its actions last year and continues to receive reactions on a daily basis," Nilpuroshan stated.
Nilpuroshan also emphasized the diminishing power of the US government in domestic and foreign policy, saying that the US is facing severe crises at home and abroad: "The US is experiencing the last days of its hegemony of power."
In remarks made earlier in May, the Chief of Staff of Iran's Armed Forces, Major General Mohammad Hossein Bakri, warned that if the Europeans and America's other allies do not rid themselves of blind support for Washington, they will be drawn into the abyss along with the United States, which: "is caught in a downward spiral in the new world".
Both the commander of operations in the Revolutionary Guards and its Chief of Staff commented on Iran's current foreign policy in the face of threats from Israel and the West.
"The Iranians are no longer concerned with the lifting of the US's economic sanctions but are looking to establish alliances with countries that are not directly among the major supporters of the USA: Russia, China, India, the Arab Gulf countries, the Far East and Asia."
"Iran recognizes considerable weakness in the steps taken by the Biden administration and the NATO alliance in light of what is being done in the Russia-Ukraine war, and for it, this is an opportunity to promote moves that will establish it as both a regional and international power. Iran no longer sees any positive meaning for it in the Vienna talks to promote a new nuclear agreement, therefore, it focuses on ways that will give it international legitimacy, given an Israeli attack on the nuclear facilities, alongside less significant actions at the strategic level such as additional economic sanctions."