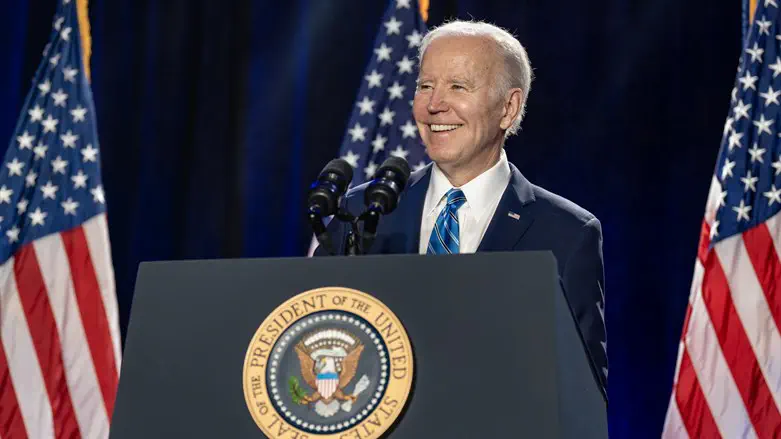 US President Joe Biden
Official White House Photo by Adam Schultz
A new poll has found that around two-thirds of US voters believe President Joe Biden is too old to undertake a second term in the White House.
Biden is currently 80-years-old, and reportedly plagued by a number of health concerns. He would be 86 at the end of a second term.
The Quinnipiac University poll found that 65 percent of registered voters believe Biden is too old to effectively serve a second four-year term, Fox News reported.
That number increases dramatically to 90 percent when registered Republicans are asked the question, while 69 percent of independents agree Biden should not run again due to his age.
While nearly 30 percent of independents did not believe the octogenarian should limit his pursuit of a second term, only eight percent of GOP voters felt the same way.
On the other hand, 57 percent of Democrats said they didn't think Biden was too old to serve a second term effectively, with only 41 percent worrying that Biden was too old to run again in 2024.
A majority of respondents questioned about GOP frontrunner Donald Trump's age believed that the former president was not too old to serve another term (59 percent), with that number increasing to 85 percent when Republican voters were polled. However, the number went down to 55 percent when independent voters were asked the same question.
Only 15 percent of Republicans said that Trump was too old to effectively serve a second term, while 51 percent of Democrats agreed with the statement.
Former presidential candidate Hillary Clinton recently admitted that it was legitimate to bring up Biden's age when questioning his suitability for a second term, describing that "people have every right to consider it" at the Financial Times Weekend Festival in Washington, D.C.
Clinton said that Biden's age was a "concern for anyone. We've had presidents who had fallen before who were a lot younger, and people didn't go into heart palpitations."
"But his age is an issue, and people have every right to consider it," she added. "But, you know, he has this great saying – and I think he's right – don't judge him for running against the Almighty but against the alternative. I am of the camp that I think he's determined to run; he has a good record that, three years ago, people would not have predicted would have gotten done."
Biden, 80, officially declared his intention to run for reelection in 2024 in late April, potentially setting up a rematch with his predecessor, former President Donald Trump, who if elected would be 82-years-old at the end of his second term in 2029.
If he is reelected, Biden, who holds the record for the oldest president sworn-in at 78 years 61 days, would continue making history as the country's oldest president, finishing out his second term at 86-years-old.
(Israel National News' North American desk is keeping you updated until the start of Shavuot in New York. The time posted automatically on all Israel National News articles, however, is Israeli time.)