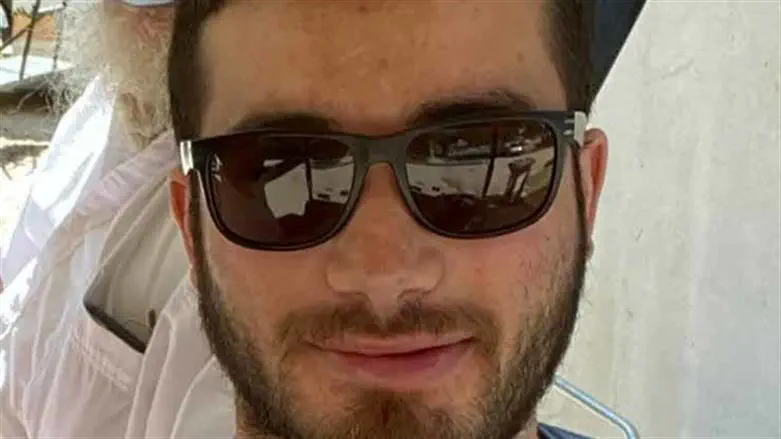 Shalom Rotban
Courtesy of the family
A young Israeli man who went missing two years ago was found in a Jordanian hospital and returned to Israel.
Shalom Rotban, the son of Chabad chasidim from Kiryat Malachi in southern Israel, suffered post-dramatic-stress disorder as a result of a rocket strike that occurred near his home during Operation Pillar of Defense in 2012 when he was a child.
Rotban, who is now in his 20s, went missing several times in the years following the rocket strike, but he disappeared without a trace in May 2021, leading his family to fear for his life.
About three weeks ago, Rotman was found by Jordanian citizens walking aimlessly near the capital city of Amman. They took him to a mental institution, where a nurse realized he was Israeli and contacted Israeli authorities to report that one of their citizens was hospitalized in Jordan.
Israel Dog Unit received word that Rotman had been located and quickly informed the missing man's family, who quickly travelled to Jordan to embrace their son for the first time in two years.
"The excitement, the joy, the boundless tears when the son fell upon his mother's neck are indescribable. She felt like she had been reborn" the Israel Dog Unit told the Behadrei Haredim news site. Afterwards, the Dog Unit team, together with Shalom Rotban and his family members returned to their country. From here we learn that there is always hope. We say this in every search for missing persons, even when a long time has passed since the day of their disappearance. We thank the Creator of the World for this great miracle."
The Israel Dog Unit asked President Isaac Herzog to contact the Jordanian Royal Family to expedite Rotban's release and return to Israel. He and his family returned to Israel several days ago.