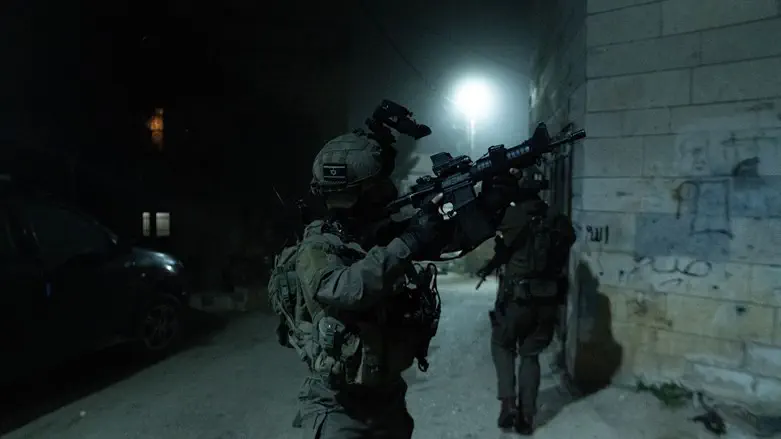 Operation to arrest terrorists
IDF spokesperson
During a joint operation, the IDF, Shabak (Israel Security Agency) and Yamam counterterrorism unit arrested a terrorist responsible for perpetrating a shooting attack against IDF soldiers.
Terrorist Maher Asa'id was arrested late Wednesday night in Al-Yamum, near Jenin, on the basis of precise intelligence information.
Asa'id, a resident of Wadi Burqin, planned and executed a shooting attack and attempted arson on a bus of IDF soldiers traveling in the Jordan Valley last September. He operated alongside his son - who was killed - and his nephew.
Six IDF soldiers were injured in the shooting attack.
"The security forces will continue to work to locate, arrest, and bring to justice anyone who carries out terror attacks on Israeli civilians and security forces, even after time has passed since the attack was carried out," the IDF said in a statement.
The Jordan Valley terror attack Credit: Flash 90