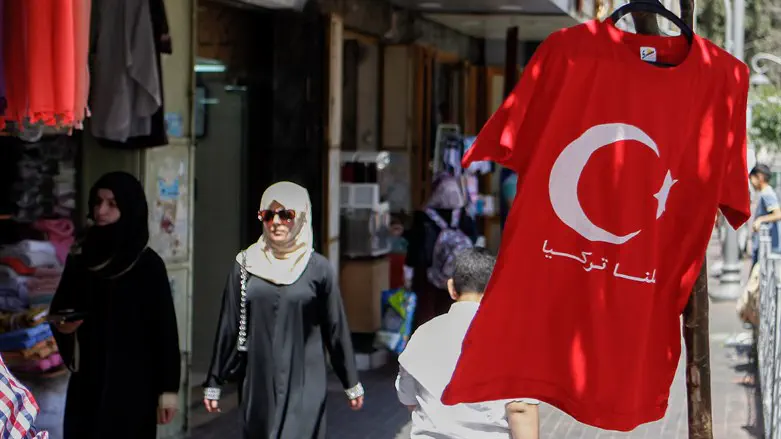 Turkey (illustrative)
Hisham Ha'ashlamon/ Flash 90
Turkish media outlets on Tuesday afternoon reported that the authorities in the country have arrested 11 members of a Mossad network which followed Iranian targets.
Reports said that the cell had been under surveillance by Turkish authorities for a year and a half, and planned to spy on an Iranian company and 23 individuals in the country who have business connections with Iran.
The cell had 15 members, 11 of whom have been arrested.
Turkey's national intelligence organization, MIT, suspects that the cell's members were trained in Israel and sent to Turkey to create a company which would do business with Iran.
The report also said that two other suspects are being pursued.
Thus far, none of the individuals arrested are Israelis. The cell's leader is reported to be Selçuk Küçükkaya, who met with senior Mossad officials in a European country. Mossad representatives presented themselves to him as Khouza, Khorkha, Thomas, Alfonso, and Raoul.
Turkish media reported that members of the cell documented the Turkish entry and exit information of foreign sources and their family members, eavesdropped on phone conversations, followed their bank accounts and properties, and reported this information to the Israeli Mossad.