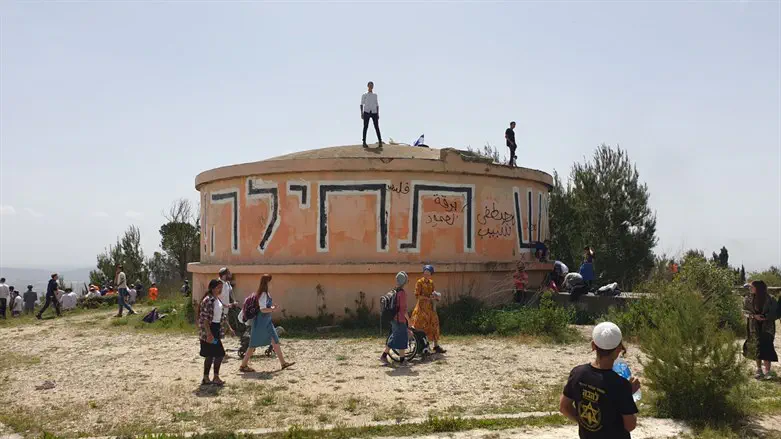 Homesh
Yaron Blustein/TPS
Yehuda Fuchs, Commander of the IDF's Central Command, signed an order allowing Israelis to visit the site of the destroyed town of Homesh in northern Samaria.
Finance Minister Bezalel Smotrich (Religious Zionism) praised the move, saying, "We promised to recognize the continuation of Torah study in the Yeshiva in Homesh and we are keeping it."
"Following the cancellation of the law of secession in the Knesset, the commanding general in the region signed a parallel order to cancel the prohibition against entering Homesh and to annex the settlement to the territory of the Samaria Regional Council for the purpose of re-planning the yeshiva. I thank Defense Minister Yoav Gallant for his cooperation in normalizing the yeshiva."
Two months ago, the Knesset passed a law repealing part of the Disengagement Law: For nearly 18 years, Jews were forbidden from returning to the four northern Samaria communities which were destroyed in the 2005 Disengagement.
Earlier this week, Defense Minister Yoav Gallant (Likud) instructed Fuchs to sign the order, which applies and implements the law repealing the Disengagement Law in northern Samaria.