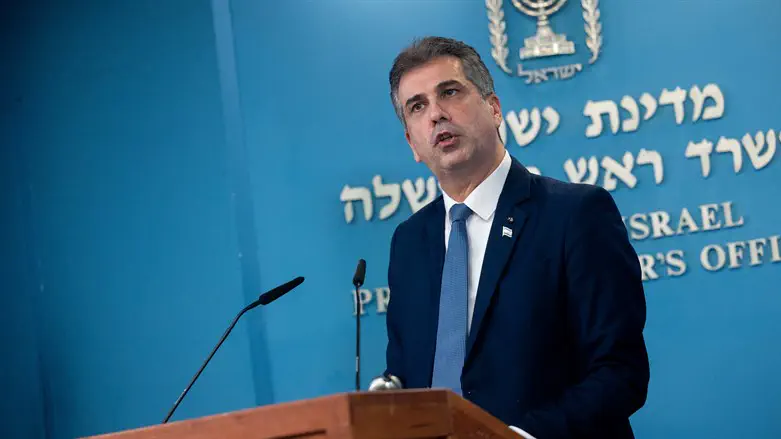 Eli Cohen
Yonatan Sindel/Flash 90
Foreign Minister Eli Cohen on Wednesday hosted ambassadors from the four countries that moved their embassies to Jerusalem, in a special ceremony celebrating Jerusalem Day and 75 years of independence. Representatives from the United States, Guatemala, Honduras and Kosovo were at the event.
Speaking to i24NEWS at that event, Cohen said that he is "optimistic" that three more moves are on the way.
Several countries have mulled the idea of following in the steps of the US and moving their diplomatic missions, but few followed through.
Last year, Suriname's Foreign Minister, Albert Ramchand Ramdin, announced that the South American country would open an embassy in Israel's capital city. However, the move was later reversed due to budgetary reasons.
In February, Papua New Guinea's Foreign Minister Justin Tkachenko informed Cohen of his country's intention to open an embassy in Jerusalem.
In March it was reported that Hungary would relocate its embassy to Jerusalem. Hungarian President Katalin Novak later said that no decision had yet been made on the issue.
Sweden's Deputy Prime Minister Ebba Busch hinted at her intention to move the country's embassy to Jerusalem this week, in a post in which she wrote "next year in Jerusalem." She even commented on Swedish politics having been "characterized by an unbalanced and almost hostile attitude towards Israel," and said, "I say it loud and clear - those days are over."