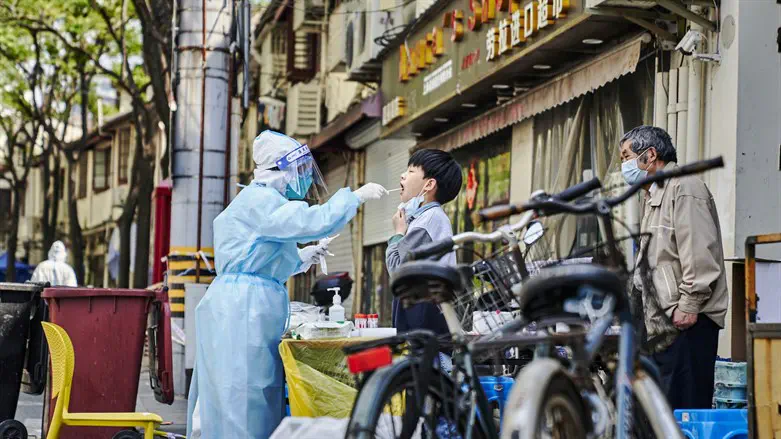 COVID-19 in China
iStock
After more than three years since the pandemic began, the United States government on Thursday officially ended its COVID-19 public health emergency.
The emergency was announced on January 31, 2020, after six new coronavirus cases were confirmed in the US. Then-Health and Human Services Secretary Alex Azar announced the measures: "Beginning at 5:00 p.m. EST Sunday, February the 2nd, the United States government will implement temporary measures to increase our abilities to detect and contain the coronavirus proactively and aggressively."
Earlier in the week, the US Department of Health and Human Services stated that "based on current COVID-19 trends, the Department of Health and Human Services (HHS) is planning for the federal Public Health Emergency (PHE) for COVID-19, declared under Section 319 of the Public Health Service (PHS) Act, to expire at the end of the day on May 11, 2023."
According to CNBC, the end of the emergency will significantly change how the US responds to the virus. Hospitals will lose the flexibility to add bed capacity if patient admissions surge rapidly, and the Centers for Disease Control and Prevention will scale back its efforts to track the virus.
After the emergency ends, the CDC will no longer be able to compel labs to report Covid test results. The agency does not have the authority to compel US states to report new cases.
"COVID-19 is still a significant problem, but emergencies can't go on forever," Dr. Marcus Plescia, chief medical officer of the Association of State and Territorial Health Officials, told NPR. "I think we're living in a place where we're treating COVID similar to flu."