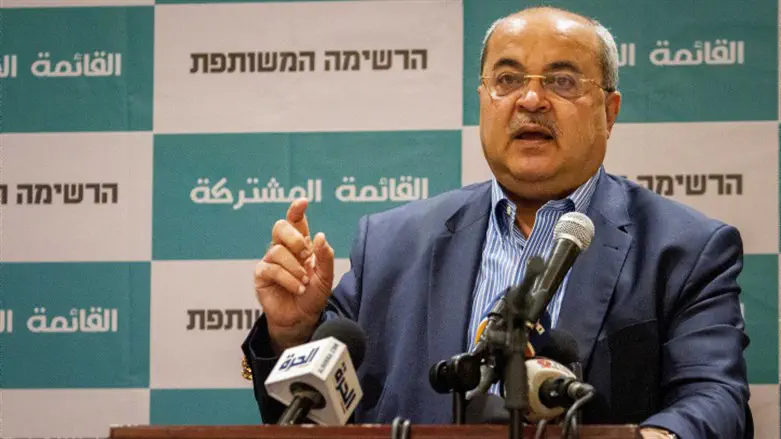 Ahmed Tibi
Flash 90
MK Ahmed Tibi (Hadash-Ta'al) uploaded a picture of the suspect in the murder at the entrance to the town of Gan Ner, near Haifa, on Saturday evening - contrary to the law that states that a suspect may keep his identity confidential at least until the first extension of the arrest.
Tibi tweeted that, "The horrific murder of Diar Omri of Sandala by a resident of Gan Ner is the responsibility of Ben-Gvir and Police Commissioner Shabtai, who have called on civilians to carry weapons and shoot, and this is what happened: He carried a weapon, fired, and murdered in cold blood."
Later, in light of the public criticism of his act, Tibi deleted the tweet.
Social media footage of the incident shows what appears to be a dispute between drivers, during which one of the drivers approaches the other's car. A heated conversation soon turns to blows, during which the second driver is dragged from the car. The two trade blows and the suspect is knocked to the ground. He is seen getting up and firing at the victim as the victim runs away.