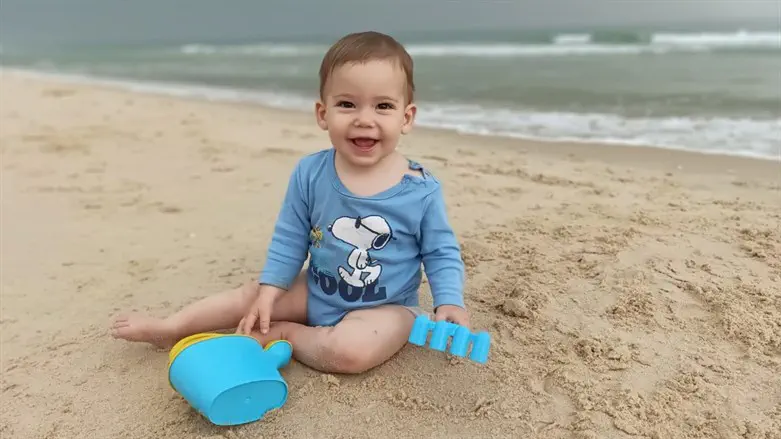 Ma'ayan David Domnovitch
Courtesy of the famly
The Magistrate Court in Be'er Sheva on Saturday night extended until Monday the detention of 25-year-old Yana Blum from Rishon LeZion, who was involved in the fatal accident on Independence Day.
She is suspected of reckless homicide and driving under the influence of drugs and alcohol. She has been caught driving under the influence of alcohol in the past and her license was revoked.
Toddler Ma'ayan David Domnovitch from the community of Nokdim was killed in the accident.
Other members of his family were also injured in the accident and were evacuated to Soroka Hospital in Be'er Sheva.
The father of the family and their seven-year-old son are in critical condition. The mother and the other two children, aged six and four, are listed in moderate condition.