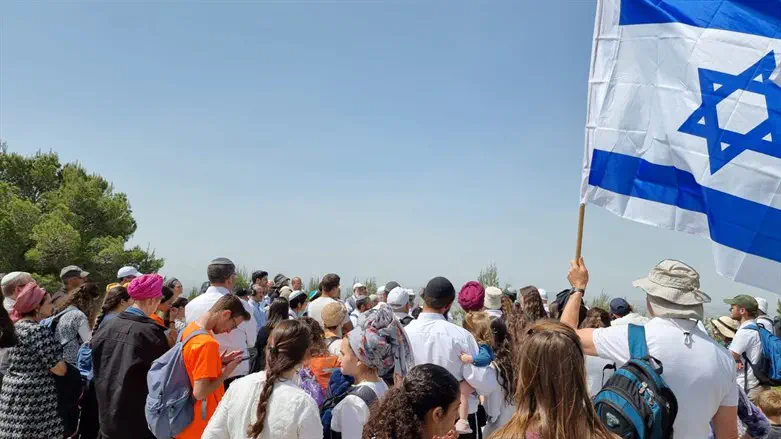 Jews march to Homesh
Homesh Yeshiva
The Petah Tikva Magistrate's Court has dropped charges against staff and students of the Homesh Yeshiva for violating the 2005 Disengagement Law by entering Homesh to learn at their yeshiva.
The decision to drop the charges was made after the government last month repealed the part of the Disengagement Law which prohibited Jews from entering the area of the four communities of northern Samaria which were destroyed in 2005. The portion of the law which bars Jews from returning to Gaza remains in effect.
Rabbi Elishama Cohen, the Rosh Yeshiva of the Homesh Yeshiva, was indicted in November 2022 for violating the Disengagement Law by visiting his yeshiva without the proper authorization. Prosecutors had sought prison time if he had been convicted.
Shmuel Wendy, the yeshiva's director, praised the decision to drop the prosecution against the rosh yeshiva as well as the staff and students. "Along with our happiness over the cancellation of the Disengagement Law, we still expect the yeshiva to soon be approved," he said.
Samaria Regional Council chairman Yossi Dagan stated in response to the decision that "the indictments against the Homesh yeshiva students should never have been filed to begin with."
"We will continue to act and will not be silent until Homesh and Sa-Nur are permanent settlements," he said.