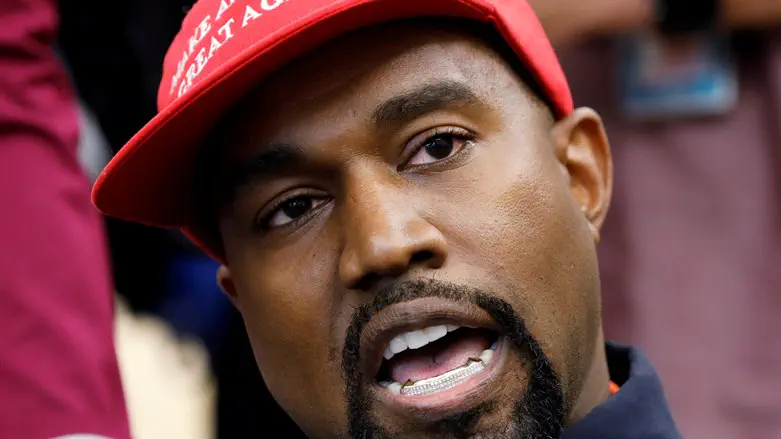 Kanye West
Reuters
Neo-Nazi Nick Fuentes was paid over $30,000 by Kanye West's 2024 presidential campaign in the first quarter of 2023, the Daily Beast reported.
Fuentes received two $10,000 payments on January 2 and February 7 listed as "archival servies [sic]," the news outlet found after reviewing FEC filings.
The third reimbursement was made out to Fuentes for $10,296.96 for "travel."
The Daily Beast reported last week that West is now distancing himself from his presidential campaign, and its far-right advisors and influencers, interviewing campaign documentary filmmaker Adam Camacho who confirmed the disgraced rapper's interests were now elsewhere.
Camacho said West told him the campaign was largely on hiatus as West concentrated on his family.
"Right now, I am living my life – like I'm concentrating on the school, The Donda Academy, and my new wife, and my kids, and that's it," he said West told him.
In December 2022, West topped the Simon Wiesenthal Center's list of the top 10 worst antisemitic incidents of 2022.
The center put West at the top spot as an example of "the influencers" who spread "classic tropes deployed by Jew haters – some dating back two thousand years" after West made antisemitic remarks multiple times, on social media and during interviews.
"These antisemitic screeds were kept afloat for decades by America's godfather of hate – Louis Farrakhan. In 2022, one man, rapper Ye (Kanye West) used his unparalleled social media influence to morph these historic tropes into a firestorm of real-time antisemitism — absorbed by millions, and inspiring acts of hate against Jews – living and dead," the report said.
West's antisemitic outbursts led to him losing a lucrative business partnership with sportswear giant Adidas. The company later posted its first annual loss in three decades due to a massive inventory of unsold Yeezy products which left it digging itself out of a huage financial hole after cutting ties with West.