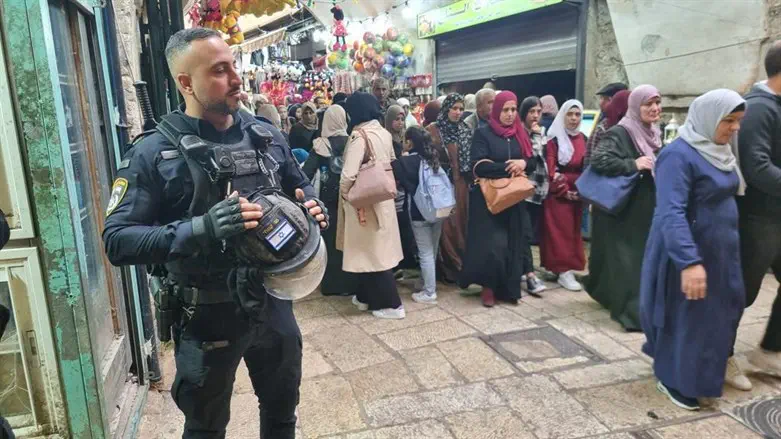 Policeman in the Old City of Jerusalem
Police spokesperson
The police have completed their preparations for the fourth and final Friday of Ramadan tomorrow.
Over two thousand police officers will be deployed in Jerusalem tomorrow, and there will be an increased police presence and activity in the Jerusalem border crossings, in Arab neighborhoods of Jerusalem, and in the Old City.
Multiple roads will be closed to vehicular traffic in the Old City from 6 am-4:30 pm.
Today, indictments were filed against 14 Arabs who violated public order when they barricaded themselves in the Al Aqsa Mosque on the Temple last week in an attempt. 17 other people were indicted earlier this week for participating in the riots on the Temple Mount.
The police said: "We will continue to act decisively against anyone who disrupts public order and harms or tries to harm citizens or police officers."