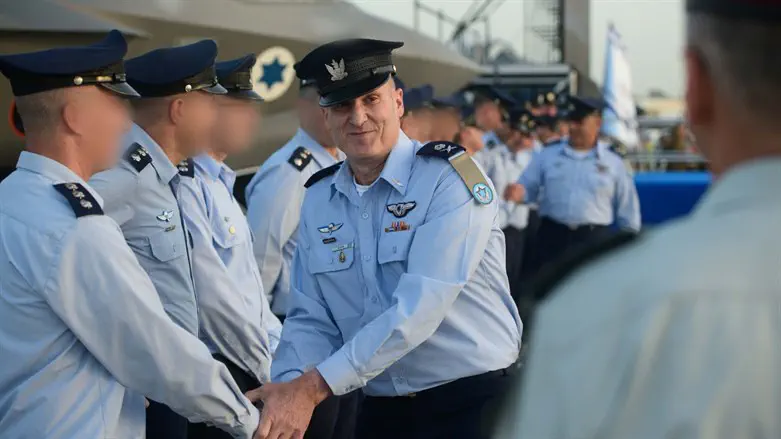 Maj. Gen. Tomer Bar
IDF Spokesperson
The Commander of the Israel Air Force, Maj. Gen. Tomer Bar warned Sunday that reserve pilots who freeze their service in protest of the government's judicial reform legislation will be expelled from their squadron.
The commander spoke before senior Air Force officers at a closed conference and clarified that absence from flights would lead to the pilots' expulsion.
Until now, the IDF "tolerated" threats by pilots and officers in special units, who announced that they would not report for reserve duty if the judicial reform legislation passed.
At first, the Air Force and military preferred a tolerant approach and increased dialogue with the reservists to reduce the growing phenomenon. Currently, ahead of the next round of protests that may break out if the talks between the coalition and opposition fail and the government begins legislation again at the beginning of the summer, the military wishes to stop the refusal threats completely."
The IDF Spokesperson commented: "We will not discuss things said in closed forums. In the past weeks, all IDF commanders spoke with their subordinates with the goal of strengthening the IDF's cohesion and preserving its fitness."
Threats by reservists to refrain from reporting for duty in protest of the government's reforms have posed a challenge to the defense establishment in recent weeks. Last week, the commander of the 5th Reserves Battalion ordered the officer charged with contacting reservists to try reservists who were summoned to participate in an exercise and did not report in protest of the proposed legislation.