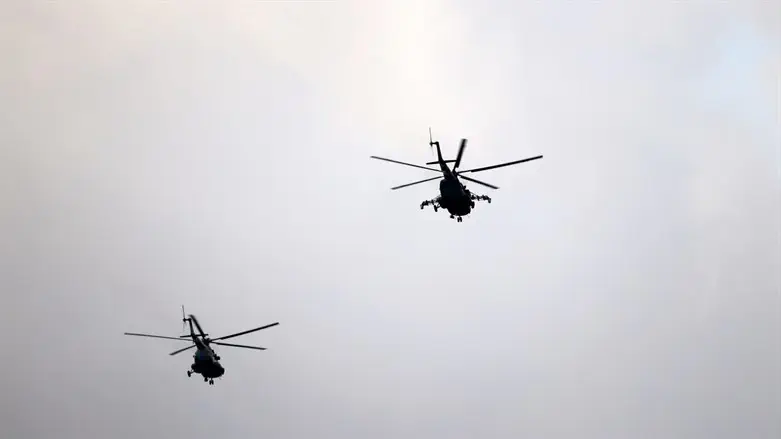 Attack helicopters
ISTOCK
Two US Army Black Hawk helicopters have crashed during a training mission in Kentucky.
Only few details are currently available. The accident happened at about 10 pm Wednesday evening when two HH-60 Black Hawk helicopters, assigned to the 101st Airborne Division, went down near Fort Campbell in Trigg County, Kentucky.
A local radio station said as many as nine people may have died in the crash.