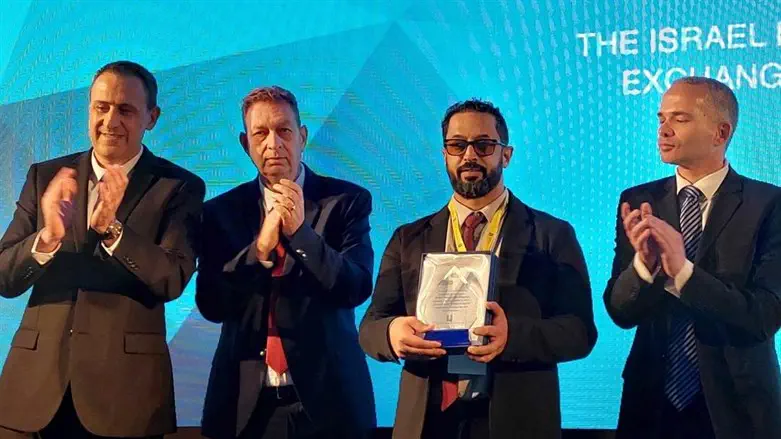 Ahmed Bin Sulayem receives award from Israel Diamond Exchange
DMCC
The Israel Diamond Exchange bestowed its prestigious lifetime dignitary award to Ahmed Bin Sulayem, Executive Chairman and Chief Executive Officer of DMCC, the Dubai Multi Commodities Centre – in recognition of his efforts in furthering the relationship between the UAE and Israeli business communities, and highlighting his role in driving the development of bilateral trade growth in diamonds and commodities.
On the heels of Israel Diamond Week, DMCC reported that diamond trade between the UAE and Israel reached US$1.75 billion in 2022, a 163-percent increase compared to the prior year. Israeli diamond companies have been operating out of DMCC since the signing of the Abraham Accords in 2020. By having operations in Dubai, Israeli companies have the opportunity to expand globally at a quicker pace by leveraging the significant trade connectivity Dubai has with other global trade hubs. In 2022, the Israel Diamond Exchange opened a representative office in DMCC, marking the first of its kind in the Arab world. It recently celebrated its first anniversary in February 2023.
Ahmed Bin Sulayem, DMCC's Executive Chairman and Chief Executive Officer, said: "I am honoured to receive this award and humbled by what it represents. I am very proud of our shared achievements in diamond trade growth between the UAE and Israel in the last few years. Our combined efforts to strengthen bilateral ties and enhance the global diamond industry is an asset for both countries. I am confident we will continue to welcome more Israeli businesses to Dubai in the coming years in diamonds as well as other key sectors."