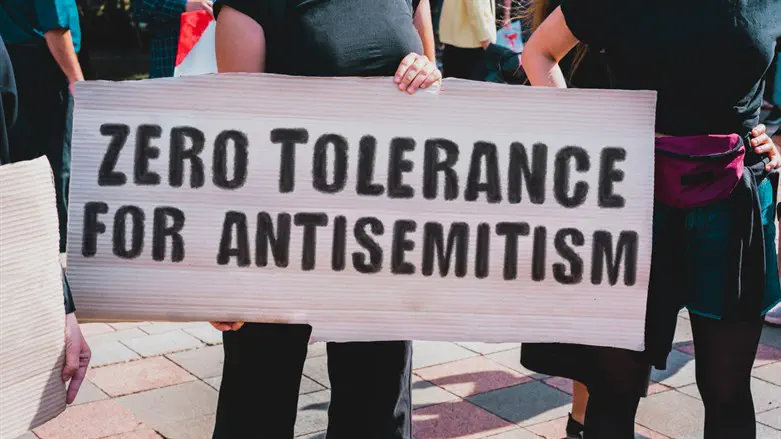 Antisemitism
ISTOCK
In the aftermath of multiple antisemitic plots threatening synagogues in New York and New Jersey, eight leading Jewish organizations in New York and New Jersey have joined forces with the ADL to create a "clearinghouse for information sharing, training, and resources," which will be called the Jewish Security Alliance of NY/NJ.
The new alliance "formalizes existing relationships, establishes a streamlined process for information sharing on credible threats, and establishes mechanisms that will help bolster the safety of the entire community," ADL said in a statement. "This partnership couldn't come at a more important moment for the Jewish community in these two states, with antisemitic incidents in the US again reaching historic levels in 2022, and with New York and New Jersey coming in first and third, respectively, among states having the highest number of reported antisemitic incidents."
The newly formed alliance consists of ADL, five Jewish Federations (four in New Jersey and one in New York), the Community Security Initiative (CSI) of New York, and the Community Security Service's Northeastern Division (CSS).
The Jewish Security Alliance of NY/NJ will serve as a point of contact and source of reliable information for federal and local agencies on issues and incidents affecting the safety and security of the Jewish community in greater New York City and New Jersey. It will also receive incident reports from Jewish institutions and community members, sharing these with the members of the alliance and the police.
ADL CEO Jonathan Greenblatt noted that given the current climate of antisemitism, the Jewish Security Alliance of NY/NJ will enable communal institutions to partner on combating future incidents.
"The past year has seen multiple, serious threats against Jewish communal institutions in New York and New Jersey, some of which could have proven far more lethal had it not been for the diligent joint work of our community partners and law enforcement," said , ADL CEO. "These threats serve as a reminder that we must remain vigilant against future attacks, which is why it is so important for our communal organizations to be working as closely together as possible on issues of security."
The new initiative will also provide security recommendations and training for Jewish institutions to safeguard the community in this region.
"Protecting the safety and security of Jewish life is an ever-increasing Federation priority," said Susan Antman, Executive Director of Jewish Federation in the Heart of New Jersey. "Formalizing integrated processes with regional partners across our highly connected communities compliments valued partnerships at national and local levels and promises to speed and strengthen individual and coordinated approaches to security threats, including communications with law enforcement, advocacy with elected officials, and the everyday practices of community members."
"Over the course of the last year and the relentless tempo of antisemitic threats that see no border between New York and New Jersey, our eight organizations have forged a strong operational alliance against hate which has become an integral part of the solution to protect our communities," said Mitch Silber, the Executive Director of the Community Security Initiative, a joint program of UJA-Federation of New York and JCRC-NY.
"This alliance enables seamless regional coordination yet allows all the organizations to continue to work with other national Jewish security partner organizations, including the Secure Community Network (SCN), to safeguard the New York – New Jersey Jewish population of approximately two million people, or one third of American Jewry."
Dov Ben-Shimon, CEO of the Jewish Federation of Greater MetroWest, the largest Jewish organization in New Jersey, said that "on a daily basis we're grappling with this new reality, and we're grateful for a combined approach to help develop this vital task further."
"When we work collectively, we are better situated to protect and advocate for the Jewish communities in our region. As the need for increased security in New Jersey and New York continues to rise, it is more important than ever to create solutions for a united front," added Jennifer Dubrow Weiss, CEO of the Jewish Federation of Southern New Jersey.