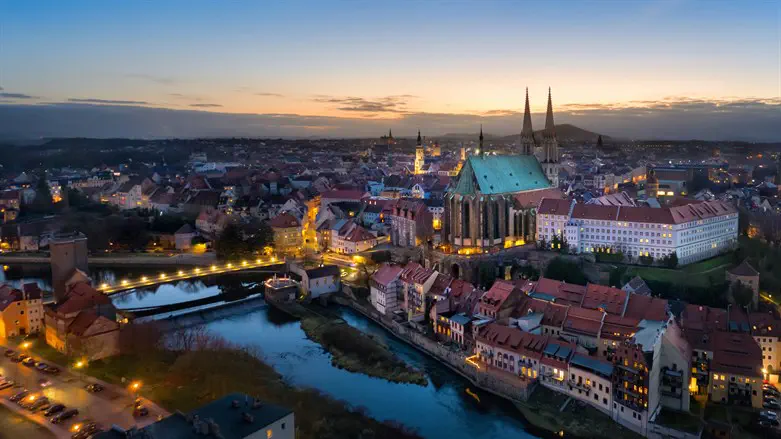 Germany
iStock
The chair of Bamberg, Bavaria's Jewish community has denounced a Green Party parliamentary leader for ignoring Islamic antisemitism while delivering a speech on anti-Jewish discrimination that solely focused on far-right Jew hatred.
Jewish leader Martin Arieh Rudolph slammed the Green Party's leader in the legislature of Baden-Württemberg, Andreas Schwarz, for his recent speech "Baden-Württemberg takes a clear stance against antisemitism" in which he did not mention antisemitism coming from the Iranian government, Palestinian Arabs or those of Turkish background living in the German state, the Jewish Press reported.
But he noted that Schwarz is not alone among left-wing politicians, who frequently ignore antisemitism coming from Muslims while claiming that most of the antisemitism in Germany is due to far-right movements.
In a March 12 letter addressed to Schwarz obtained by the Jewish Press, Rudolph expressed dismay that the speech "didn't comment anywhere… on Islamic antisemitism, Iranian antisemitism and Palestinian antisemitism, i.e. the entire eliminatory hatred of Jews."
He questioned how "if you're giving a speech on the subject of a 'clear stance against antisemitism,' why don't you address the Iranian mullah regime's worst hatred of Jews, which is about to destroy Israel, our religious and spiritual homeland, and is again targeting millions of Jews for murder, with atomic bombs?"
He also rebuked the lawmaker for not mentioning "the exponentially increasing number of incidents based on antisemitism among Muslims in this country."
Rudolph also denounced the state's antisemitism commissioner for failing to take action against anti-Jewish acts.
"Now it is well known that the government of Baden-Württemberg permits itself to have an antisemitism commissioner who, to put it mildly, has not properly done his job so far," Rudolph said. "According to a decision of the Hamburg Regional Court, this antisemitism commissioner, his name is Dr. Michael Blume, can even be called antisemitic."
The court ruling said that Blume could be described as antisemitic after he called German Jews "right-wing extremists" and called Orde Wingate, considered a father of the IDF, a "war criminal."
Rudolph pointed out that Blume was also labelled an antisemite by the Simon Wiesenthal Center.
He wrote: "The Simon Wiesenthal Center in the US — this is not just any institution — had Dr. Blume on its list of the worst antisemites of all time, and there's a good chance he'll be on that list again this year. As a state official, Blume has not only failed to condemn the Iranian mullah regime's eliminatory hatred of Jews, he even describes his critics as right-wing extremists!"
In 2019, the Simon Wiesenthal Center called for Blume's resignation after he attacked a well known German Jewish activist who campaigns against the BDS movement, comparing Malca Goldstein-Wolf with Adolf Eichmann, according to the Jerusalem Post.
Rudolph also commented in his letter that Turkish antisemitism against Jews is being ignored in Baden-Württemberg.
"To this day the Turkish terrorist who carried out an arson attack on the synagogue in Ulm, which is my hometown by the way, has not yet been extradited from Turkey to Germany to be held accountable in a German court," he wrote.
"We Jews in Bamberg, and not only in Bamberg, find this situation simply unbearable! Islamist hatred of Jews is more or less downplayed by predominantly left-wing actors of all stripes, while right-wing extremism is played up as almost the only present evil in such spheres," he added.