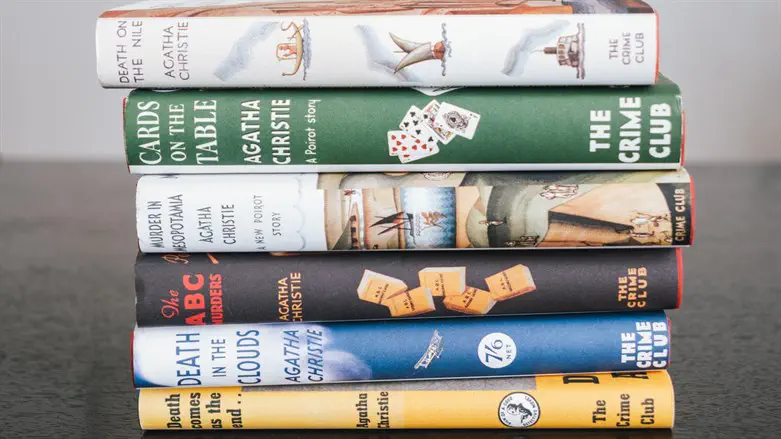 Agatha Christie books
ISTOCK
HarperCollins has revised multiple novels by the famed British mystery writer Agatha Christie to remove references to Jews and other minorities deemed offensive by sensitivity readers.
The edits, which the British Telegraph first reported on Sunday, add Christie to a growing list of authors whose work is getting tweaked for contemporary audiences. Roald Dahl, the children's book author whose family recently apologized for his antisemitism, also had versions of his books recently revised to eliminate potentially offensive language.
Christie, whose midcentury detective novels featuring the characters Hercule Poirot and Miss Marple made her one of the best-selling fiction writers of all time, included references to Jews in several of her books that prominent critics found antisemitic. She also included racist language that was more common during her time of writing, including the N-word and the term "Oriental" to describe characters with Asian heritage.
According to the Telegraph report, descriptions of characters as Jewish, black or "gypsy" have been scrubbed from multiple books. In one example, Poirot's description of a character as "a Jew, of course" in "The Mysterious Affair at Styles," has been deleted.
The Forward noted in a 2020 analysis that right after World War II and the Holocaust, Christie authorized her U.S. publisher to remove other language about Jews that the company deemed controversial. The Guardian reported that at least one of the titles of her books was changed to remove racist language in the 1970s.
"As her circle of acquaintances widened and she grew to understand what Nazism really meant for Jewish people, Christie abandoned her knee-jerk anti-Semitism," wrote Gillian Gill in her 1990 book "Agatha Christie: The Woman and Her Mysteries."