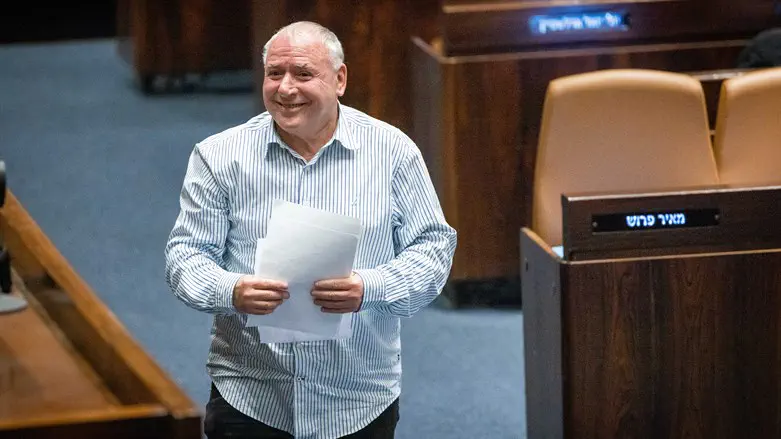 Dudi Amsalem
Yonatan Sindel/Flash90
The Knesset plenum voted early Tuesday morning to approve the appointment of a second minister in the Justice Ministry.
Dudi Amsalem (Likud) was appointed to serve as Minister in the Justice Ministry, alongside Justice Minister Yariv Levin (Likud). Amsalem will also simultaneously serve as Minister of Regional Cooperation, replacing Minister Yoav Kisch (Likud). Kisch will continue to serve as Education Minister.
Thirty-seven Knesset Members voted in favor of Amsalem's appointment, with 25 MKs voting against.
May His name be praised forever," Amsalem tweeted after the Knesset voted to confirm his appointment. "Thank you, Creator of the world, and thank you for your support and trust."
On Thursday, Finance Minister Bezalel Smotrich agreed to transfer control over the Government Companies Authority, through which the state administers government-owned companies, to Amsalem's office, paving the way for the finalization of his appointment.
The government decision nominating Amsalem was made in February, but its implementation has been delayed repeatedly over the division of authority within the Justice Ministry.