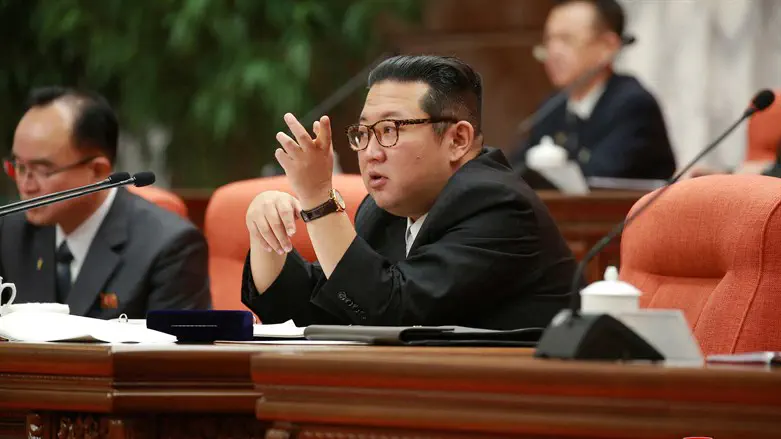 Kim Jong Un
KCNA/via REUTERS
North Korean leader Kim Jong Un called for scaling up the production of weapons-grade nuclear materials to increase the country's nuclear arsenal, saying it should be fully ready to use the weapons at any time, Reuters reported on Monday, citing state media KCNA.
Kim made the remarks during an inspection of the country's nuclear weapons program where it tested trigger technology, the report said.
The military simulated a nuclear air explosion strike with two ground-to-ground tactical ballistic missiles during Monday's firing training, KCNA said in a separate dispatch.
North Korea has upped its rhetoric in recent weeks, amid joint US-South Korea military drills which have angered the North.
Last week, it tested a new nuclear underwater attack drone and also fired cruise missiles during a weapon test and firing drill.
The North has upped the volume of its ballistic missile tests in recent months. The country tested dozens of ballistic weapons in 2022, including its first intercontinental ballistic missiles since 2017.
Last week, Kim called for his country to stand ready to conduct nuclear attacks at any time to deter war, accusing the US and South Korea of expanding joint military drills involving American nuclear assets.
The North Korean leader recently ordered the development of new intercontinental ballistic missiles and massive production of tactical nuclear weapons to counter threats from the United States and South Korea.
He also said last November that his country's ultimate goal is to possess the world's most powerful nuclear force.