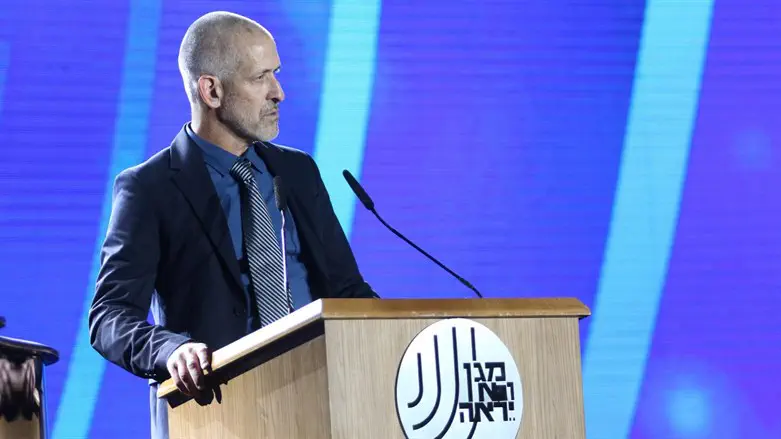 Ronen Bar
Israel Security Agency spokesperson
Israel Security Agency (Shin Bet) chief Ronen Bar held a conversation with Prime Minister Benjamin Netanyahu, during which Bar discussed with Netanyahu the increase in security threats alongside the "rift in Israeli society".
According to a report on Channel 12 News on Thursday, Bar told Netanyahu during the meeting that the convergence between the threats is bringing the State of Israel closer to "danger zone". This is not the first time that Bar has warned the Prime Minister about the recent threats.
Bar's call joins similar calls from the heads of the defense establishment regarding the legislation of the judicial reform.
Defense Minister Yoav Gallant was quoted as calling for a halt to the legislation accompanying the reform. In addition, it was reported that IDF Chief of Staff Herzi Halevi also recently presented intelligence materials to the Prime Minister with explicit warnings.
Against the background of the calls to stop the judicial reform, MKs and ministers from the Likud signed a petition stating that if someone in the faction decides that he is not committed to the decision of the majority in the Likud, he is in essence tearing the Likud apart and will be treated accordingly.
Meanwhile on Thursday, Netanyahu delivered an address to the nation on the government's planned judicial reforms.
In his remarks, the Prime Minister acknowledged the concerns of those who oppose the reform and said, "I believe that it is possible to pass a reform that will provide an answer to both sides, that will restore the proper balance between the branches of government and, beyond that, that will preserve the individual rights of every citizen in the country. We did not come to run over and trample. We came to balance and correct. We are determined to responsibly amend the democratic reforms that will restore the balance between the branches."
"The best way to achieve a balanced reform and prevent a rift in the nation is through dialogue and achieving as broad an agreement as possible. Unfortunately, until now the representatives of the opposition have refused to enter this discussion. Almost three months have been wasted because of this refusal. I hope that will change in the coming days," he said.
The opposition was quick to reject Netanyahu's call for dialogue, describing his statement as an "illusion".