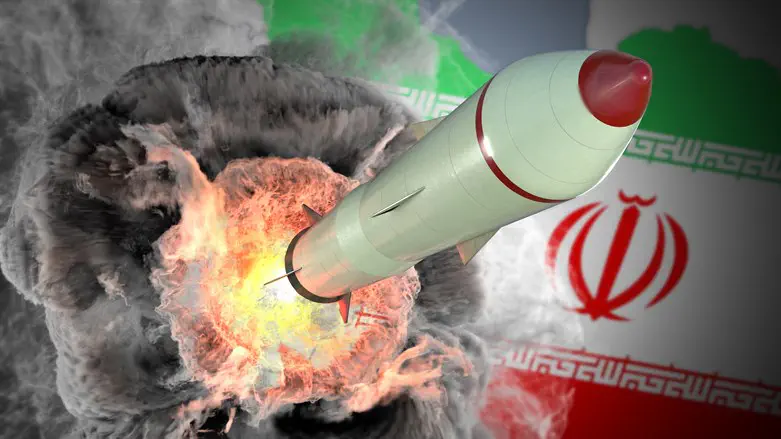 Iran
iStock
Twelve Republican senators called on the European Union to designate the Iranian Revolutionary Guard Corps (IRGC) as a terrorist entity on Wednesday, warning in a letter to EU foreign affairs chief Josep Borrell of the Revolutionary Guard Corps' continued support for "Russian war crimes in Ukraine" and the Iranian government's "goal of sowing terror in the West."
The senators, led by Senator James Risch (R-ID), the ranking member on the Senate Foreign Relations Committee, noted that the US designated the IRGC as a foreign terrorist organization (FTO) in April 2019 due to its global acts of terror, violations of the laws of armed conflict, assassination attempts, and support for regional terror proxies. The designation led to US sanctions that severely curtailed the group's ability to access American markets.
"EU markets, absent a terror designation, remain viable sources of IRGC income," the letter said.
The senators criticized the European Commission's argument that the EU doe not have enough evidence to ban the IRGC.
"IRGC actions have already hurt Europeans," the senators said, pointing out multiple instances in the last few years in which EU member states arrested IRGC operatives suspected of planning attacks on synagogue or attempting to carry out assassinations.
"It is clear that there is sufficient evidence of IRGC malign conduct in Europe to warrant a terror designation," they added.
The senators highlighted the "growing alignment of Russian and Iranian activities, including the use of Iranian drones in Ukraine" that "makes the IRGC complicit in Russia's terror."
"The EU has made countless statements since the Russian invasion of Ukraine condemning violations of the laws of armed conflict, including a European Parliament resolution identifying Russia as a state sponsor of terrorism," they said.
The letter stressed that desginating the IRGC as a terrorist group will align the US and EU policies on Russia's ongoing invasion of Ukraine.
"It is long past time to cut off its resources before the next tragedy strikes. The impact of a combined US and EU terror designation will cripple the IRGC's ability to promote terrorism and will make the world safer for Americans and Europeans alike," the letter concluded.
The EU has for months hesitated to act on a recommendation from the European Parliament to designate the IRGC as a terrorist entity and enact sanctions, the Washington Free Beacon reported. EU countries worry that proscribing the IRGC would harm trade relations with Iran. However, in the months since Iran started selling drones to Russia, demands have become louder that the EU move on the pledge to sanction the organization for its rogue activities.