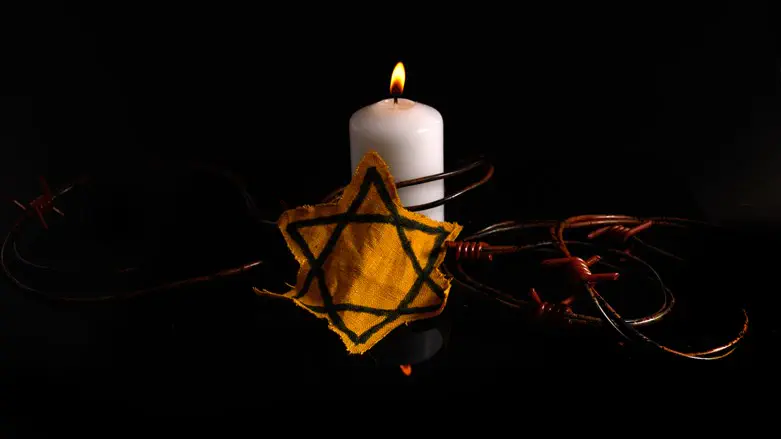 Holocaust
iStock
New York City's famed Carnegie Hall will honor Japanese diplomat Chiune Sugihara who as the vice concul to Lithuania during the Holocaust saved thousands of Jews fleeing the Nazis.
"A Concert for Sugihara," taking place on April 19, is billed as a commemoration of the heroism of Sugihara who took great risks to save Jewish refugees as they faced Nazi persecution in Europe during WWII.
The concert will feature the American premier of composer Lera Auerbach's Symphony No. 6, Vessels of Light, which is dedicated to Sugihara. The symphony was commissioned by Yad Vashem and the American Society for Yad Vashem.
Yad Vashem described the symphony as a "large-scale symphonic work with music and libretto... inspired by the heroic actions of Japanese Vice-Consul Chiune Sempo Sugihara, who saved thousands of Jewish refugees during the Holocaust."
Sugihara, who issued visas along with the Honorary Dutch Consul Jan Zwartendijk, risked his life and career by issuing visas, against Japanese government policy, to several thousand Jews who were attempting to flee Europe. In 1984, Yad Vashem recognized Chiune Sempo Sugihara as Righteous Among the Nations.
"Even during the darkest hours of the Holocaust, Jews expressed themselves through the use of art and music. These creations reflected their experiences as well as served as way for their souls to escape the harsh realities of their circumstance. The use of the Yiddish language and poetry in the 'Vessels of Light' symphony and libretto directly relates this work to the European Jewish culture of the time before and during the Holocaust and serves as a way for the public to connect with the memory of the Holocaust," Yad Vashem Chairman Dani Dayan said.
"The impact and power of the arts cross both cultural, generational and linguistic divisions. Through music and art like the Vessels of Light Symphony we are able to continue to inspire and engage people all over the world in Holocaust remembrance for generations to come."