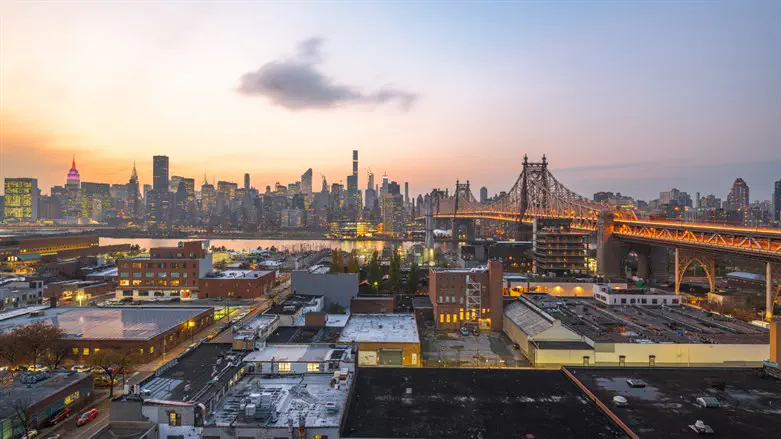 Queens, New York
ISTOCK
The NYPD is investigating two incidents of antisemitic vandalism in Queens as probable hate crimes.
The NYPD Hate Crimes Task Force has been put in charge of investigations into antisemitic graffiti found earlier in the week in the Queens neighborhoods of Forest Hills and Rego Park, according to QNS.
The anti-Jewish vandalism in Rego Park was discovered on Monday shortly after 9 p.m. and included two swastikas drawn on the sidewalk and street outside J.H.S. 157 Stephen A. Halsey middle school, police said.
The second incident involved antisemitic graffiti found on a sidewalk in Forest Hills. Local Assemblyman Andrew Hevesi told the news outlet that the graffiti has been cleaned up by police.
On Tuesday, Hevesi, Queens Rep. Grace Meng (D-NY), Queens Councilwoman Lynn Schulman, and state Senators Joseph Addabbo Jr. and Leroy Comrie denounced the vandalism in a statement.
"Our local leaders and fellow neighbors will never become complacent in the face of such vile acts of hate," the lawmakers said. "We remain strong in supporting one another, and condemn these acts of antisemitism and cowardice for what they are."
They added: "We remain confident that the perpetrators will be found and prosecuted, as they have been time and again."