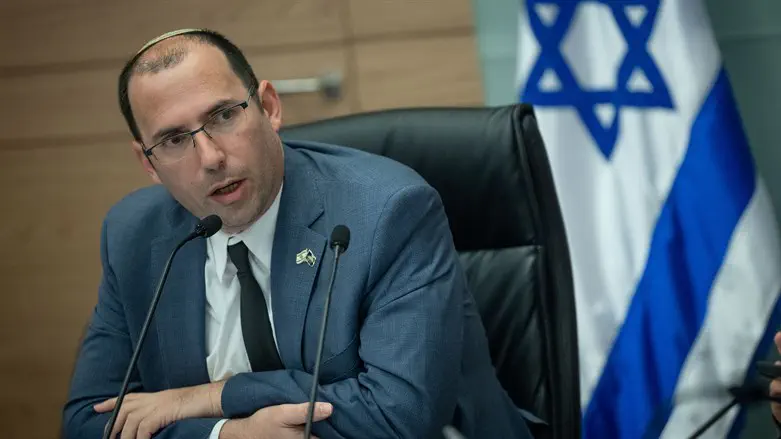 Simcha Rothman
Yonatan Sindel/Flash 90
The chairman of the Knesset Constitution Committee, MK Simcha Rothman, is expected to present a watered-down version of the first part of the judicial reform, which concerns the composition of the Judicial Selection Committee and the prevention of judicial review of basic laws, Kan 11 News reported on Saturday night.
The coalition aims to approve these two laws by the end of the current Knesset session, in about two weeks and, as such, marathon discussions on the legislation will begin in the Constitution Committee next week.
Meanwhile, sources involved in the negotiations said that Prime Minister Benjamin Netanyahu is pressing to reach a compromise on the judicial reform, but Justice Minister Yariv Levin still refuses to do so and demands that the law that would change the composition of the Judicial Selection Committee be approved without changes being made to it.
At the same time, a senior member from one of the haredi parties said over the weekend that they are ready to compromise on an Override Clause by a majority of 61 MKs in exchange for a "comfortable" draft law.
The change in the attitude of the haredi parties is due to the time constraints in the government, where they understand that many of the laws will fall by the end of the Knesset session, in about two weeks. According to estimates, the haredi members of the Knesset understand that the Override Clause will be difficult to pass, and are ready to enact it with a majority of 65 MKs.