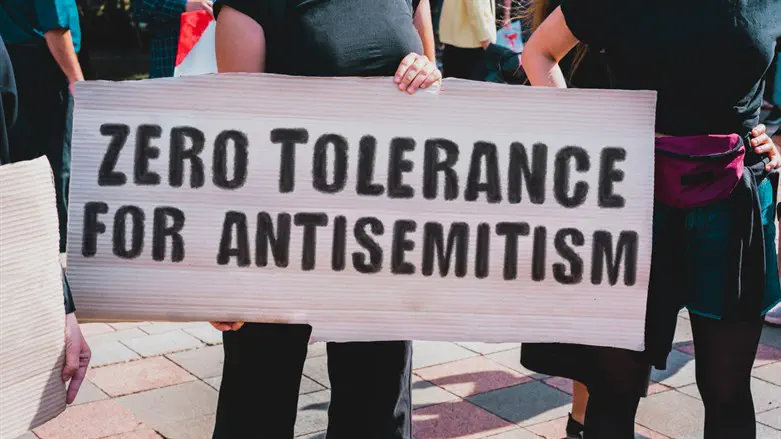 Antisemitism
ISTOCK
A coalition of 30 of the top law professors in the United States denounced the American Bar Association (ABA) for refusing to adopt the IHRA definition of antisemitism in a recent resolution condemning antisemitism.
They urged the ABA to reverse its course after it removed support for the IHRA definition from a 2023 resolution on antisemitism after pressure from left wing activist groups.
The ABA approved the altered resolution, which did not include the IHRA definition, on February 6 in New Orleans.
The ABA's Resolution 514 had originally called on "federal, state, local, territorial, and tribal governments in the United States to condemn antisemitism, as referred to in The International Holocaust Remembrance Alliance's (IHRA) working definition of antisemitism."
The coalition of law professors, including two former university presidents, released a petition to "convey our disappointment" that the definition was omitted from the resolution.
"It is unfortunate that the supporters of Resolution 514 were reportedly persuaded to opt out of using the IHRA definition only after a number of organizations mobilized in recent weeks to voice wildly exaggerated concerns that it is 'dangerously chilling' speech in support of Palestinian rights," the professors said.
"It is particularly troubling that this lobbying effort was apparently successful, given that some of those groups have themselves engaged in hostile anti-Israel rhetoric that has crossed the line from legitimate criticism to antisemitic hate speech. For example, the organization Jewish Voice for Peace has repeatedly trafficked in antisemitic conspiracies."
Noting that when crimes are committed against Jews, the IHRA definition can be used to determine if antisemitism was a motivating factor, they described the definition as "an invaluable educational tool for understanding how Jews experience antisemitism today," including for violations of Title VI of the Civil Rights Act of 1964, which protects Jewish students from discrimination based on perceived ethnic characteristics.
"Furthermore, instead of silencing or chilling constitutionally protected political speech, the IHRA definition can help to encourage robust conversations about the multifaceted nature of contemporary antisemitism, including when it is disguised as anti-Israel and anti-Zionist animus," they wrote. "On campus, it can promote speech by ensuring that Jewish students are able to openly express their Zionist identities and can participate freely in campus life."
The professors voiced criticism at supporters of the revised ABA resolution for "poorly understanding" contemporary antisemitism.
"At a time of rising anti-Jewish bigotry in America and around the world, we are heartened that the ABA has resolved to 'take a leadership role in opposing' it," they said. "For this reason, we regret that Resolution 514 as adopted and revised omits an internationally-agreed upon standard and urge the ABA to reconsider its stance on this matter."