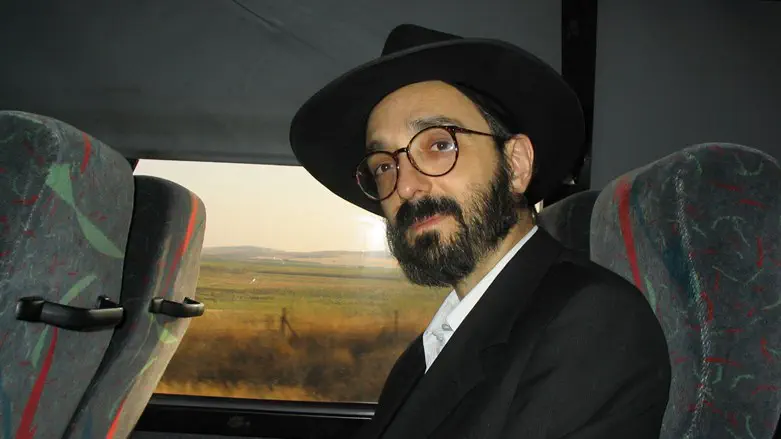 Prof. Mikhail Katz
INN:MK:
Miriam Adelson has been a stalwart supporter of Torah in Israel and the world. We are all honored to have her among us in Eretz Yisroel upon her recent aliyah following the loss of her husband zatzal.
Adelson recently published a piece in INN on respect for the Supreme Court: /news/368598

As all Torah-observant Jews, Adelson knows that no civil society is possible without at least a residual allegiance to Torah values.
Man-made systems are fickle and easily influenced by current fads. The Justices of the American Supreme court, named by democratically elected representatives of the public, deserve respect so long as the source of their influence is an American public still largely committed to perennial values of a stable civil society. Like many Americans, Adelson has an instinctive support and veneration for the
Supreme Court.

Being a recent arrival in Israel, Adelson perhaps does not sufficiently appreciate the profound difference between the American Supreme Court and its Israeli counterpart. Far from representing a public drawing its stability from Torah values, the Israeli counterpart, as it evolved over the past few decades, is excessively dominated by a worldview tied to the discredited Meretz party, which is not even represented in the Knesset today due to a dwinding number of supporters sharing such views.
The root problem is that the Israeli Justices are not chosen by democratically elected representatives of the public, but by a self-perpetuating clique often disdainful of Torah values. Adelson's well-intentioned piece wouild surely have struck a different tone had she been aware of the details of a staggering number of anti-Torah decisions handed down by the said court, which decided that it can rule on issues of religion, security and medicine, among other non-legal issues.
Mikhail "Mischa" Gershevich Katz (born 1958, in Chișinău) is an Israeli mathematician, a professor of mathematics at Bar-Ilan University.