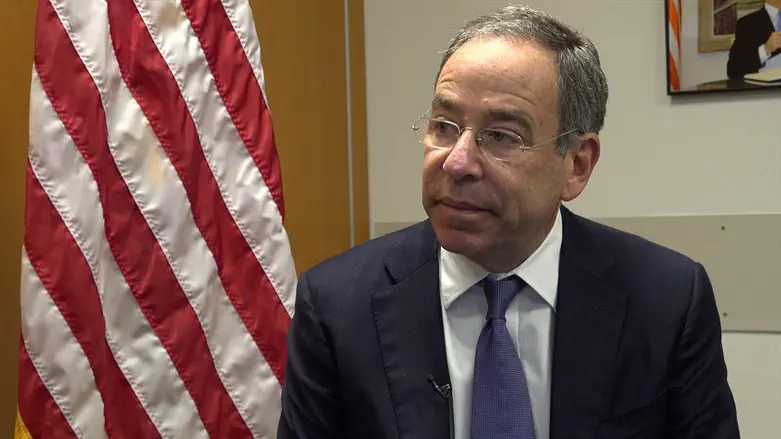 Amb. Nides
Israel National News
US Ambassador to Israel Thomas Nides condemned Thursday night's terrorist shooting attack on Dizengoff Street in Tel Aviv.
"Shocked by tonight's brazen terrorist attack in Tel Aviv that targeted innocent people. Praying for those who were injured," Nides tweeted.
Five people were hospitalized following the attack, three of whom had been shot, and two of whom suffered shock. Two of the shooting victims are in critical condition.
The shooter, who was neutralized by police and security forces, has been identified as a 23-yearold member of the Hamas terrorist organization.
Prime Minister Benjamin Netanyahu was informed of the attack while meeting with members of the Jewish community of Rome at the city's main Sephardic synagogue.
After being informed of the attack by Military secretary Avi Gil, Netanyahu arose and told the congregation of the attack
"We will continue to build our nation, we will continue to deepen our roots, and to build our common future. As brothers and sister," Netanyahu said.
Rabbi Riccardo Shmuel Di Segni, the Chief Rabbi of Rome, said: "We heard that there was an attack in central Tel Aviv. This only strengthens us as one nation. We all need to unite against terrorism."
The congregation sang Hatikvah after learning of the attack,