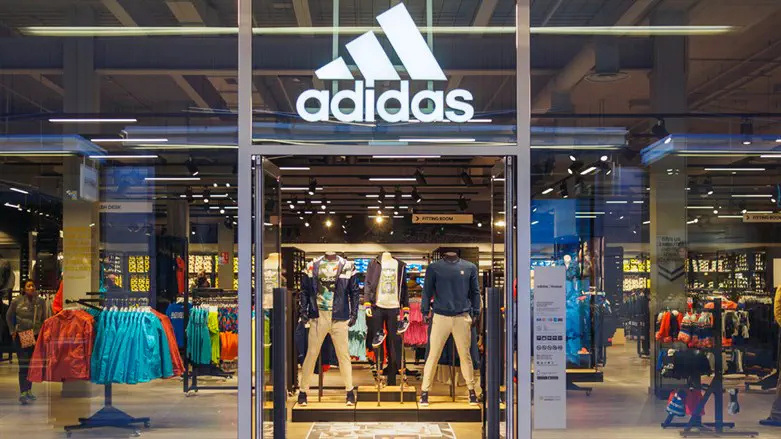 Adidas store
ISTOCK
Adidas warned on Wednesday that the fallout from severing ties with disgraced rapper and fashion designer Kanye West, who goes by the name Ye, has left it in a position to suffer its first operating loss in 31 years.
Most of its economic woes came as a result of having to write-off the company's entire inventory of Yeezy brand sneakers and clothes, according to CNN.
The German sportswear giant announced on Wednesday that it predicted an operating loss of $735 million for 2023, the first annual loss in three decades, blaming unsold Yeezy merchandise for costing it around $527 million, along with having to pay for a strategic review in the post-Ye era.
Adidas cancelled its nine-year business relationship with West in October after the fallout from the rapper's series of hateful antisemitic statements.
In February, reports revealed that Adidas been left with $1.3 billion in unsellable Yeezy stock that it would have to write off as a loss in the aftermath of severing the longtime partnership.
Adidas had predicted the decision to drop West's clothing line would cause the company to lose $246 million but stressed it was the right move as it would "not tolerate" antisemitism and hate, Fortune reported.
But the sum rose to substantially more. After quickly shutting down production of Yeezy products and cutting all ties, the brand was still left with a massive stockpile of inventory.
According to media reports from February, a new financial document from the company examining "accounts for the significant adverse impact from not selling the existing stock" found that Adidas had lowered predicted revenues by $1.3 billion and operating profit by $536 million for 2023, which would place its operating profit at near zero.
Adidas said this week that the company could end up with improved performance measures it if "repurposes" some of its remaining Yeezy stock, but did not give details, CNN reported.
CEO Bjørn Gulden called 2023 a "year of transition" to return to being a "growing and profitable company."
"I am convinced that over time we will make Adidas shine again. But we need some time," he said in February.
The company's CFO, Harm Ohlmeyer, called 2022 a "disappointing year" for the company, the Associated Press reported.
"We definitely did not perform as we should have performed," he said on Wednesday, noting the dire financial figures, including that the company's operating profit tumbled 66 percent to $705 million.
West topped the Simon Wiesenthal Center's list of the top 10 worst antisemitic incidents of 2022, announced in late December.
The center's annual "Top Ten Worst Global Antisemitic Incidents" list put West at the top spot as an example of "the influencers" who spread "classic tropes deployed by Jew haters – some dating back two thousand years."
"These antisemitic screeds were kept afloat for decades by America's godfather of hate – Louis Farrakhan. In 2022, one man, rapper Ye (Kanye West) used his unparalleled social media influence to morph these historic tropes into a firestorm of real-time antisemitism – absorbed by millions, and inspiring acts of hate against Jews – living and dead," SWC said.