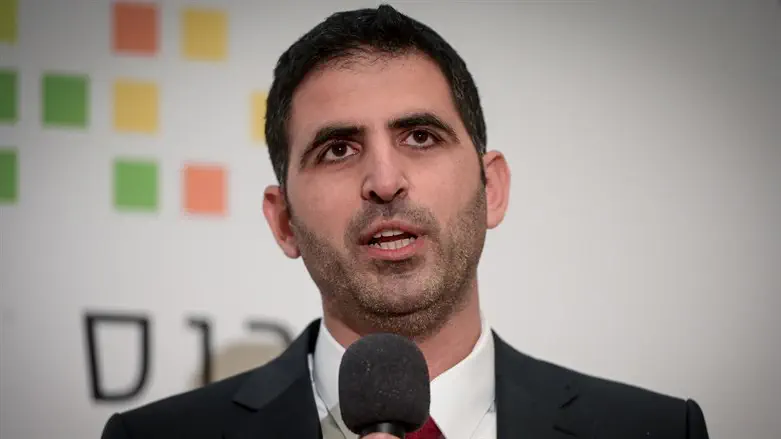 Shlomo Karhi
Avshalom Sassoni/Flash90
Communications Minister Shlomo Karhi (Likud) issued a strongly-worded rebuke to the IDF reservists who are threatening to not report for duty in protest against the government's planned judicial reforms.
"And Mordechai would not kneel nor bow down," Karhi wrote in a Twitter post to mark the start of the Purim holiday, quoting the Book of Esther. "There are times when one must stand firm against the hegemony."
"To those refusing to serve, we say to them what Mordechai told Esther: 'Profit and salvation will arise for the Jews from another place, and your father's house will be destroyed,'" he wrote. "The people of Israel will manage without you and you can go to hell."
"The reform movement will move forward. It was for this movement that we came to power," he said.
Prime Minister Benjamin Netanyahu said Monday evening that "the refusals t[to report for duty] threaten the foundation of our existence."
Speaking at the the reading of the Book of Esther at the Border Police base in Beit Horon, Netanyahu said that "in society there is room for protest, room for opposing viewpoints, but no room for refusals, because as soon as it is legitimized, it will spread and become a [common] method."
Opposition leader Yair Lapid said in response to Netanyahu;s warning: "Netanyahu, in your government there are two parties whose platform is refusal [to serve in the IDF]," referring to the haredi Shas and United Torah Judaism parties. "Why don't you say a word about them? Instead of holding lousy press conferences with the Tiktok clown, stop the madness.''
Over 200 doctors in the IDF reserves stated that they will refuse to report for duty if the judicial reforms are enacted.
In a letter to Defense Minister Yoav Gallant, IDF Chief of Staff Herzi Halevi and Chief Medical Officer Elon Glassberg, the doctors demanded the freezing of the legislative process "immediately and without preconditions."
Defense Minister Gallant and Chief of Staff Halevi will meet with reserve soldiers tomorrow from the various units in the IDF. The meeting will be held at the Defense Minister's Office in the Kirya in Tel Aviv.