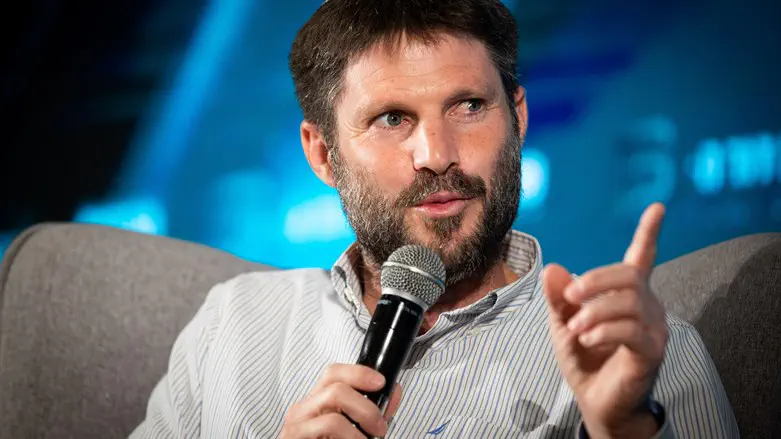 Bezalel Smotrich
Flash 90
The US State Department condemned Israeli Finance Minister Bezalel Smotrich's remarks that he wished the Arab village of Huwara would be "wiped out."
State Department spokesperson Ned Price called Smotrich's comments "irresponsible, repugnant. and disgusting."
"Just as we condemn Palestinian incitement to violence, we condemn these provocative remarks that also amounts to incitement to violence," Price said.
He added: "We call on Prime Minister Netanyahu and other senior Israeli officials to publicly and clearly reject and disavow these comments."
During a financial conference hosted by The Marker business daily, Smotrich was asked why he had "liked" a tweet by Samaria Regional Council deputy mayor Davidi Ben Zion calling "to wipe out the village of Huwara today."
Smotrich replied: "Because I think the village of Huwara needs to be wiped out. I think the State of Israel should do it."
"G-d forbid," the job shouldn't be done by private citizens," he added, condemning the riots by Jews in Huwara. "We shouldn't be dragged into anarchy in which civilians take the law into their own hands."
The riots and comments about Huwara followed the murder of two brothers in a drive-by shooting by terrorists from the village on Sunday afternoon.