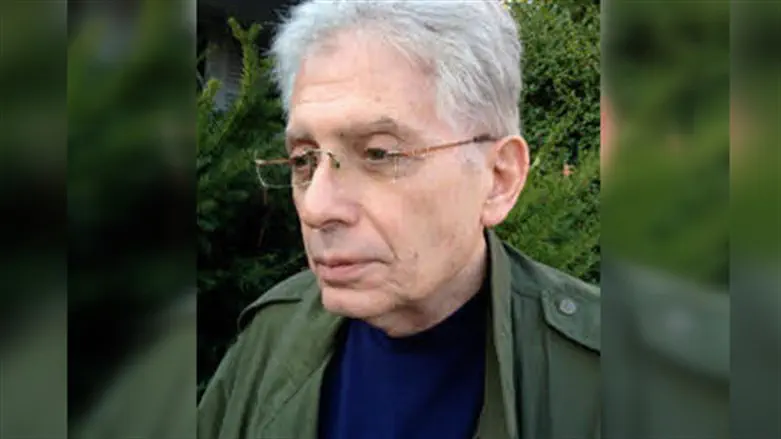 Jack Engelhard
Courtesy
Joe Rogan, the rich and famous podcaster, raised quite a ruckus through his comment, as follows, "The idea that Jews are not into money is ridiculous."
That is taken to be antisemitic. Okay. Maybe. I take it as ignorance. He simply does not know the stigma of that stereotype, across the centuries.
I go with ignorance on Rogan. No, wait. Within the context that he is backing up Ilan Omar, it is antisemitism.
First of all, being rich, isn't that the American ideal…the American Dream…pursued so aggressively by Joe Rogan?
People don't come here to get poor. For that, there are other parts of the world. People aren't swimming rivers and climbing mountains to reach Haiti or Zimbabwe.
Nor do Americans, of all faiths, go to Las Vegas and Atlantic City for fun in the sun. They go there because that's where the money is.
Money…Money…Money…and that's why people buy lottery tickets and play Bingo in churches.
Everybody wants something better out of life, so that gambling houses become the cathedrals and money becomes the religion.
When nothing else works, not even a job 9 to five, these believers count on a slot machine to be their answer to prayer.
Joe Rogan, who says he is an agnostic, worships, similarly, in the church of money, and this not greed, it is business, the American Way… and good for him and his charities.
He is said to be quite generous.
Nobody asks if his "Benjamins" are treyf or kosher.
He's worth hundreds of millions and no way is he Jewish.
Neither, according to Forbes, are the four richest men in America…Jeff Bezos, Elon Musk, Bill Gates, Warren Buffett.
(Larry Ellison, born, it says, to an unwed Jewish mother, is another story on number five, sometimes four.)
All are proud to have hit the jackpot. Why should, say, Michael Bloomberg, number nine on the ranking, be ashamed?
Wealth is good.
G-d told Moses to pick up the pieces. Might come in handy someday. So goes the myth. Which sounds true.
The pain of poverty, Henry Roth named it "Call It Sleep" in his book, Michael Gold named it "Jews Without Money" in his book, and in my book, I named it "Indecent Proposal."
We are not all Rothschilds.
Somehow, though, this thing sticks, and I remember Homer over at the racetrack, where, as Baptist minister, he served as chaplain to the horsemen in the backstretch.
We met when I was there doing research on a book and became friends and frequently discussed religion as my father taught Torah to Father Laroche in France.
We differed, of course, but all of it was friendly. We were pals.
One day we were in the cafeteria and he was short of change for coffee in the vending machine. Mostly broke as I was, I offered him the dollar.
He laughed. "I knew I could count on you."
"Thanks."
"I mean…well, you know."
"Know what, Homer?"
"Come on. You know what I'm talking about."
"No, I don't."
"You people and money."
That ended that friendship.
His partner, whose collection box was passed around even to the most disreputable characters, answered like this: "The trouble with tainted money is t'ain't enough."
So too for Joe Rogan. He bounced from one job to another, always upwards for more money.
Good for him, so long as he learns that the love of money has roots in no religion.
New York-based bestselling American novelist Jack Engelhard writes regularly for Arutz Sheva.
He wrote the worldwide book-to-movie bestseller "Indecent Proposal," the authoritative newsroom epic, "The Bathsheba Deadline," followed by his coming-of-age classics, "The Girls of Cincinnati," and, the Holocaust-to-Montreal memoir, "Escape from Mount Moriah." For that and his 1960s epic "The Days of the Bitter End," contemporaries have hailed him "The last Hemingway, a writer without peer, and the conscience of us all." Email Jack here.
Engelhard books
J.Engelhard