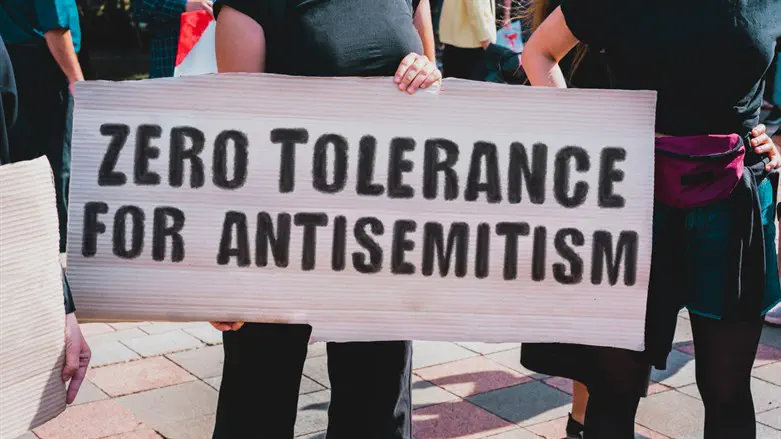 Antisemitism
ISTOCK
The American Jewish Committee (AJC) described a recent motion by the American Bar Association (ABA) denouncing antisemitism as "falling short."
The American Bar Association approved the resolution condemning antisemitism on Monday at its meeting in New Orleans.
The ABA's Resolution 514 had originally called on "federal, state, local, territorial, and tribal governments in the United States to condemn antisemitism, as referred to in The International Holocaust Remembrance Alliance's (IHRA) working definition of antisemitism."
"In an era of rapidly rising global antisemitism, now is not the time to discard one of the most fundamental and critical tools in the arsenal to combat it," the ABA resolution had said.
But while AJC praised the motion for denouncing antisemitism, it noted that language in the measure adopting the IHRA definition had been removed before the vote.
"While the resolution unequivocally denounced anti-Jewish hate, it left out language originally proposed that included the widely recognized antisemitism definition by the International Holocaust Remembrance Alliance," it described.
"AJC appreciates that the American Bar Association adopted a resolution to condemn antisemitism and commit the ABA toward taking a leadership role in fighting anti-Jewish hatred." ACJ said in a statement. "It is an important statement at a time when antisemitism has risen to alarming levels in this country."
However, the Jewish advocacy organization questioned why the original language of the resolution had been altered.
"At the same time, AJC is disappointed the resolution omits the widely recognized definition of antisemitism from the International Holocaust Remembrance Alliance, which provides clear guidance on what is antisemitism and what it is not," it said.
"Some ABA members claimed the IHRA definition inhibits free speech because it considers all criticism of Israel antisemitic. That is false. Even a cursory reading of the definition would disprove that."